Get ready for more Special FX pr0n, as Michael Bay is now confirmed to direct yet another sequel to the phenomenally successful Transformers series. The movie doesn't have an official name outside "Transformers 4" at the moment, and it doesn't even have a cast, or story yet.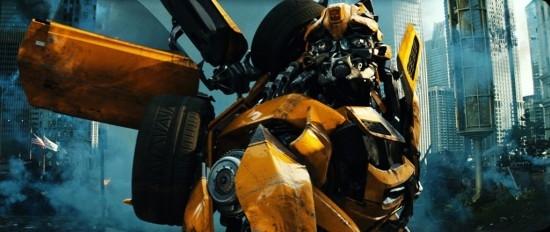 The news was rumored last year, but confirmation has now come from producer Lorenzo DiBonaventura, where he says that a fourth Transformers is planned and should hit in 2014, with veteran Transformers director Michael Bay to direct. MTV spoke to the producer, who said:
Michael's going to direct it, and it'll be in the summer of 2014. We'll be releasing it [then]...I think the challenge there is we really are going to do a reboot there, and what that's going to be we don't even know yet.
When asked about returning cast, the answer was:
No, it's so silly. We gotta get a story first. You can't pick characters until you have a story. It's a funny thing, it's not...what I perceive Spider-Man to be is just a redoing of the whole thing. It's not [that]. It's an evolution, there's still continuity that's going on. There'll be a lot of new cast, whether there's anyone from the first we don't even know yet. The truth is, there's going to be a whole new story. The characters that will come along will be Optimus and Bumblebee, I'm sure.
Michael Bay did have a few words to say, and chose his own website to do so:
There has been a lot of speculation about what I'm going to do next and when or if I will do another Transformers. So let me set the record straight.

I have just concluded a deal with Paramount to do two movies, but it won't be two Transformers.

I will first do 'Pain & Gain' with Mark Wahlberg and Dwayne 'The Rock' Johnson.

Then I will do the next Transformers for release on June 29, 2014.

-Michael Bay