Grammy's take in 40 million viewers, near-record ratings, CBS thanks the Web
Near-record ratings for this years Grammy Awards.

Published Tue, Feb 14 2012 1:21 AM CST
|
Updated Tue, Nov 3 2020 12:29 PM CST
This years Grammy Awards enjoyed a very tidy 40 million viewers, making it the second-largest audience that the Grammy's have ever enjoyed, a number that is up 50-percent versus the 2011 Grammy's. Why the huge 50-percent jump in viewers? Well, most would presume it has to do with Whitney Houston's untimely death the day before, but we also have the digital side of things pumping along.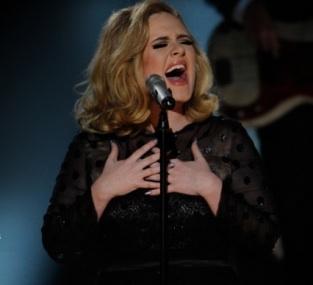 Big, live TV events are huge on social networking sites such as Twitter and Facebook, where online chatter expands like nothing else, and this draws more viewers to TV, where they expand with even more chatter of said event. 2012's Grammy Awards saw 13 million "social media comments", says "social TV" tracker Bluefin Labs. That's more than even the successful Super Bowl, which had more viewers than the Grammy's.
CBS say they worked hard to generate online interest for the show, where they point to a fact that they attracted a million visitors to the various sites and iPad/iPhone apps it operated over the three days leading up to the show. CBS say they attracted a peak of 165,000 concurrent viewers to the livestream of pre-Grammy's red carpet coverage on Sunday afternoon.
CBS also say they worked hard with artists, and Twitter to pump the show up on their own social networks.
Related Tags