Samsung aren't worried about Apple's TV, says "TVs are ultimately about picture quality"
Samsung talk about Apple's upcoming TV, says they're not worried about it.

Published Mon, Feb 13 2012 7:45 PM CST
|
Updated Tue, Nov 3 2020 12:29 PM CST
Dem be fightin' words from Samsung... Samsung's AV Product Manager said in an interview today, that "TVs are ultimately about picture quality. Ultimately. How smart they are...great, but let's face it that's a secondary consideration".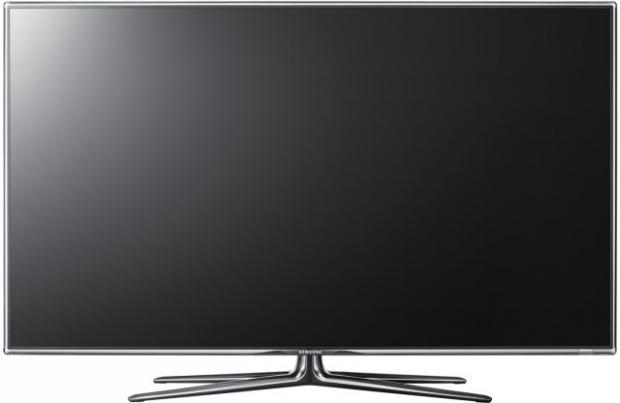 We all know that picture quality is important, but what if Apple can come along and truly redefine what we think about TVs? Gesture control, voice-controlled, iTunes-powered, and more? Apple could truly come in and change everything we think we know about TVs, just like they did with the iPhone.
Let's also think that most people don't even know the difference, or can't see the difference, between 480p, 720p and 1080p. I personally have many friends, who could not tell the difference between an XviD clip, and a 1080p clip. To me, the difference is day and night. To people who buy a $600 1080p screen, versus a $4000 1080p screen, they can't see a difference. All Apple needs to do is use a good quality panel, and make it, different.
Different how, you ask? That's up to Apple. Whatever they release, it won't be some toe-tapping-in-the-water, it'll be a "thump. here you go, fellas". Samsung, Sony, Sharp, and others, will scramble to try and catch up, that'll be for sure.
It could also go the other way, where Apple release it, and automatically think their iPhone/iPad success will transition over to TVs. But people dumping $1000-plus on a TV is completely different to grabbing the new iPhone 4S on a $40 per month plan.
Related Tags