Microsoft opening new retail stores soon, will step over the border to Canada by the end of the year
Microsoft opening four new retail stores soon, will also launch in Canada later this year.

Published Mon, Feb 13 2012 12:18 AM CST
|
Updated Tue, Nov 3 2020 12:29 PM CST
Microsoft have laid down some plans where they will open up four new retail stores over the next few months, with the first international stores opening up later this year.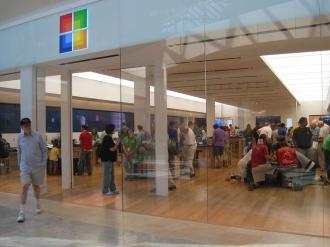 This is all according to at least one person familiar with Microsoft's plans, says The Verge. The plans would see the Redmond-based company open up a brand new store in Palo Alto, California, and another in Austin, Texas. The funny thing about two of these stores? They will be opening during April, and they'll be quite close to Apple retail store locations in popular malls.
The same plans are said to include two new stores in the state of New Jersey, the first in Bridgewater, the second in Freehold. The New Jersey stores are said to be located in malls that also have Apple stores, and are expected to open up shop before the end of June.
Microsoft's Kevin Turner said last July that Microsoft plan to open up 75 new stores over the next two years, but at the time didn't mention any non-domestic stores. Canada is on the list to receive a store, which should be located in Toronto and will open up just before the holidays. It's said to expect at least one international store at the same time as the Toronto-based store opening.
Related Tags