Heat could be the key to making hard drives hundreds of times faster
Researchers conclude that heat is the key to making HDDs hundreds of times faster.

Published Tue, Feb 7 2012 11:20 PM CST
|
Updated Tue, Nov 3 2020 12:29 PM CST
Well, this is interesting: physicists have reportedly discovered a new method of recording data onto hard drives, where the fruits of their labor could see mechanical-based hard drives jump in speeds, up to hundreds of times faster. Heat is the key.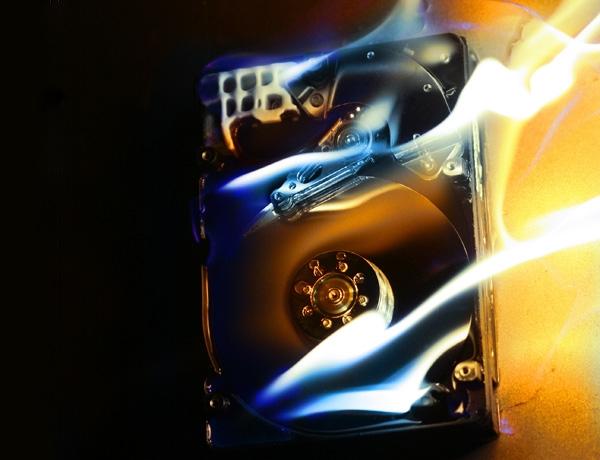 A hard disk drive is a magnetic storage device, which, unlike magnetic tapes, allows random access. The recording surface of a hard drive consists of hundreds of billions of tiny portions that can be magnetized in a particular polar direction to represent 0s or 1s. Recording data flips the direction, which is currently done using an external magnetic field.
A team of researchers led by Thomas Ostler at the University of York, UK have discovered that a short burst of heat can do the job much faster. This is where things get karazay. Up until now, it was thought that heat could only assist in remagnetisation when used in conjunction with a magnetic field. This knowledge base has changed: zapping a magnet with a laser for less than one trillionth of a second, momentarily raising the temperature by over 800-degrees Celcius, can have the same effect.
It is said that using this new method could lead to hard drives that are capable of recording terabytes of information per second, which is hundreds of times faster than today's technology.
Related Tags