Microsoft says "What do you want to kill today?", replies with "the Start button in Windows 8"
Microsoft kill the Start button in Windows 8.

Published Tue, Feb 7 2012 5:26 AM CST
|
Updated Tue, Nov 3 2020 12:29 PM CST
Microsoft launched one of the most recognisable components of computing, the Start button. It was launched 17 years ago, with a huge advertising campaign, where its hard for people to not know the Start button now.
When it comes to Windows 8, Microsoft are changing it up, not just a bit, but considerably. The removal of the Start button marks a serious change, where the Start button is replaced by the "hot corner." Instead of clicking the Start button to show the full-screen Metro-style Start Screen, you just flick your mouse to the bottom left corner of the screen, or touch it with your finger, and voila - Metro-style Start Screen.
Why would Microsoft do such a thing? Well, they save some on-screen pixels by removing it. That's it. Imagine long-time Windows users, booting up for the first time, not aware of this news and virtually unprepared for there to not be a Start button. They would think the OS is faulty, or a non-legit version. New users, would be OK, but how would they know to push to the bottom left of the screen to display the Metro interface?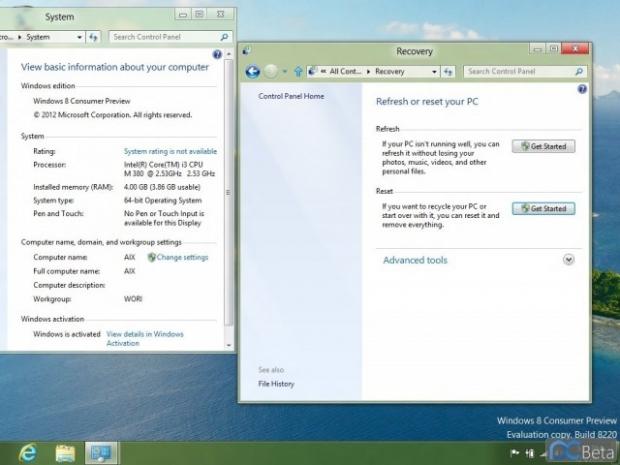 There's obviously going to be something in between that arrives, some marketing, a new advertisement, where they show users how to use the new non-Start button Windows 8. Let's just hope it is able to penetrate the hundreds of millions of users who are so familiar with the Start button.
Related Tags