GFACE launched back in 2007, and until now it has been in "MAXIMUM STEALTH" mode. GFACE has been formed as a separate company headed by Crytek chief, Cevat Yerli. GFACE is designed to offer gamers a social networking site where they can communicate, collaborate, and play. GFACE's motto? 'Play. Together. Live.'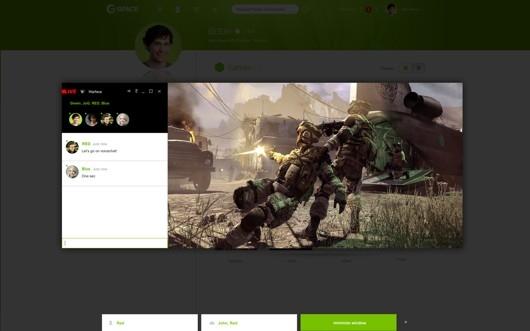 GFACE doesn't really bring anything new to the table, and it has some seriously hard competition in the form of Facebook, Google+, Steam, etc. Members do have the ability to view ongoing games live within their browser, all while they chat in both voice and text modes.
GFACE will be a freemium business model, where the core functionality of the new social networking service to remain free.
Yerli has explained in a statement:
GFACE enables its users to discover and experience entertainment together in real time. "Play. Together. Live" encompasses our mission to re-imagine the way we play, the way we interact with each other - live in an entirely new way. We want everybody to play everywhere for free
My thoughts? It'll fail and Yerli could end up blaming piracy again.