It was only a few weeks ago that we reported about a mouse carcass dissolving in a can of Mountain Dew, but another mouse story has found its way onto the wonderful Internet, and this time it's a bit more interesting.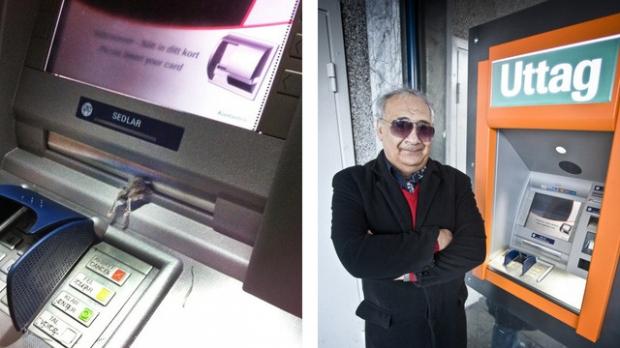 Gholam Hafezi went to an ATM to take out 700 Swedish Kronor when:
I got my 700 kronor but I never got the receipt. At the same time, I saw a cord that was jamming the ATM slot.
Hafezi at the time, did not think what would happen next. He figured someone was trying to do something illegal like skimming his card, so he pulled the cord. After he pulled it, he released that the cord was indeed a... mouse tail. The ATM in question was located at a Coop Forum, which is a famous Swedish supermarket chain.
After the cord pulling, Hafezi went to the customer service desk and asked for help. They told him the ATM was not his responsibility, but the guys in charge of shopping carts offered their help. One of them was able to remove the whole mouse from the ATM:
He took out the mouse. His head was intact although a little bit bloody. Then I got my receipt.