A new trailer has for Gearbox Software and SEGA's new Aliens-themed, Aliens: Colonial Marines is out, this time it's a cinematic trailer. The trailer features a decent music track in the background as well as a tease of things to come.
Watch it above, but if you want to just read about it, then don't blame me for spoilers: The trailer shows off a couple of different floors of a structure, where we can see marines lock 'n' loading, preparing to fight an onslaught of near-unkillable aliens.
Acid drops through the levels, through the metal and lands on a nasty looking alien. It of course opens its mouth and reveals its second chomper. Anyone who is an Alien/s fan and says they're not excited about this, needs to be checked out. Let's hope Gearbox do well with this game.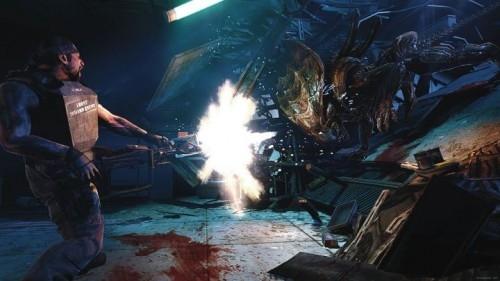 To add to this news, Aliens: Colonial Marines has been delayed. Gearbox Software talked with Edge and have stated that it will be delayed from the spring months, to the autumn months. A quote:

Aliens: Colonial Marines is a process of creativity and invention and those don't necessarily follow the structure of an assembly line. While setting clear goals, deadlines and predictions is helpful, they are often subjective.
We don't want to sacrifice the creative process just for the sake of following a blue print. We prefer to have the creative discovery shape that blue print because our goal is to make a great game, and we are prioritizing this goal over the previously targeted date