Obama visits Intel facility, forgot to overclock his Presidency
Intel gets a visit from Obama.

Published Fri, Jan 27 2012 2:25 AM CST
|
Updated Tue, Nov 3 2020 12:29 PM CST
President Obama has made a visit to Intel, which is his second time since in his stint as President. Last year he visited Hillsboro, Oregon, where Intel CEO announced that a new fabrication plant would be built, in Arizona.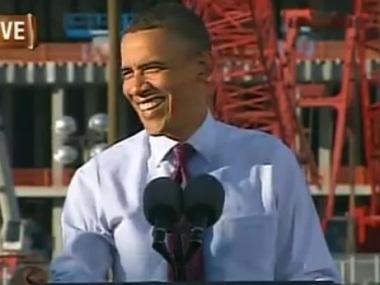 Obama loves this, as it creates jobs and pumps money into an unstable economy. Intel were spending $5 billion and creating more than 4,000 jobs, which should put a smile on Obama's dial. Obama forgot to mention during his visit that Intel have built plants in Israel and China, too.
Considering that the chips that Intel make will be shipped to China, put into PCs and servers, and then sent back to the U.S. Obviously this can't be stopped, but we're not going to see Obama admit the bad things regarding Intel and the economy, only the good. You don't report on bad intel.
Related Tags