OMGTT: PowerVR are making a PC comeback, releasing PCI-Express GPGPU card that provides real-time ray-tracing
PowerVR are coming back, will release a real-time, ray-tracing GPGPU PCI-Express card.

Published Thu, Jan 26 2012 2:20 AM CST
|
Updated Tue, Nov 3 2020 12:29 PM CST
Wow. I remember the PowerVR days so fondly. Yes, they didn't make the same impact as 3dfx did in the day, but I remember as a young PC gamer, wanting their hardware so bloody bad it hurt. I remember getting my Dad to import me a 3dfx card (Orchid Righteous 4MB Voodoo card for those who would remember) and it being THE BEST THING EVER.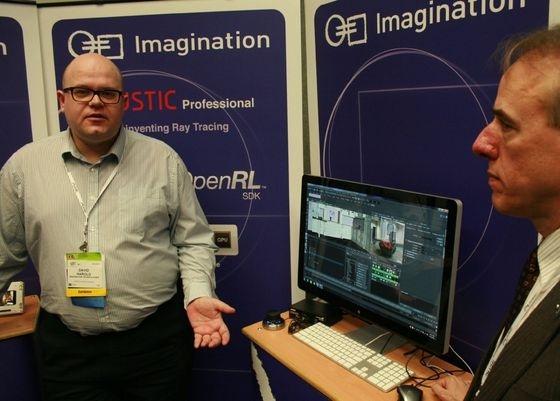 PowerVR cards were always something I never had, and now there's news they're returning to release a discrete GPU card, in the complete opposite of what they used to do. Imagination Technologies are the team behind it, and last year, they acquired Caustic Graphics.
Caustic Graphics are a San Francisco-based start-up who were (before the acquisition) working on an accelerator that would make real-time ray-tracing, a reality. They managed to make two generations of products which were more technology demonstrators than real-world products, but their FPGA chips worked.
After Imagination Technologies acquired them, they continued to work on building commercial purpose for its technology and at CES 2012, they began to see the finish line. VR-Zone talked to representatives of both Caustic and Imagination Technologies, where they were told to expect the introduction of the new card in the second half of 2012, more specifically, they have a goal of Siggraph 2012.
Right now, NVIDIA completely own the market when it comes to GPGPU products, with their mentalray and Tesla hardware. But as we all know, competition is what makes the market and products grow. PowerVR could be that player, and if AMD start putting the fire under the belly of their FirePro line, we could see a three-way match between these power-house companies.
Related Tags