Apple sold more iPads than HP sold PCs, the times they are a-changin'
iPads outsold HP PCs, Apple versus HP, Apple wins.

Published Thu, Jan 26 2012 12:26 AM CST
|
Updated Tue, Nov 3 2020 12:29 PM CST
Apple had quite an amazing 3 months, with a record-breaking $46.3 billion in revenue, 37 million iPhones sold and 15.43 million iPads being sold. That last number, 15.43 million iPads.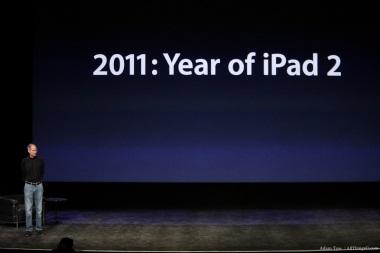 15,430,000 iPads sold, compared to the total number of HP's personal computing devices is actually strong. HP only sold 14.7 million, which means Apple sold more iPads than HP sold PCs. This is a seriously huge number.
Considering its only one iOS-based device, and not even the iPhone, this shows Apple mean some serious fruity business. This HP figure, to be fair, doesn't include the TouchPad. "Sources familiar with HP's build plans" say that the initial TouchPad order was between 1.8 and 2 million units.
Related Tags