Windows 8 will include simplified wireless connectivity configuration
Windows 8 will make mobile broadband and wireless connections easier to set up.

Published Tue, Jan 24 2012 12:28 AM CST
|
Updated Tue, Nov 3 2020 12:29 PM CST
Windows 8 is set to make it easier than ever for users to manage their Wi-Fi and mobile connections, with group program manager on Microsoft's devices and networking team, Billy Anders, publishing a post on Microsoft's Building Windows 8 blog, that outlines steps taken to improve the wireless connectivity experience.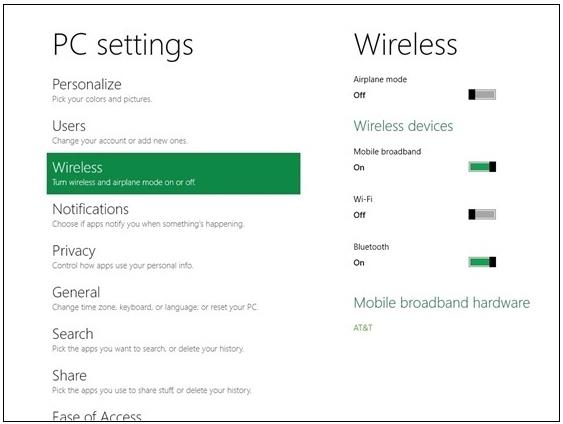 Mobile broadband is being integrated alongside standard Wi-Fi in Windows 8. In Windows 7, it was included, but there were several steps required to be taken before the mobile device could connect, such as installing third-party drivers and software. Microsoft are removing that annoying step, by working with mobile broadband hardware partners to develop a universal driver that will work with all mobile devices and eliminate the need for additional drivers or software.
Windows 8 will include a new networks settings menu that allows you to turn off individual radios (Bluetooth, mobile broadband, Wi-Fi) or disable them all at once with the new airplane mode. This native radio management is said to eliminate conflicts and confusion that is often introduced when third-party manufacturers add their own connection software.
Microsoft's connection manager is said to attempt to give priority to trusted Wi-Fi devices, when within range, only defaulting to mobile broadband should there not be Wi-Fi available. Once connected to a Wi-Fi network, the application will disconnect your mobile broadband connection and in some cases, even power down the device, saving even more battery life.
Another nifty feature built-in for the mobile broadband control, is that Windows 8 will not let Windows Update download and install updates. Instead, it [your device] will have to be connected to a non-metered outlet like Wi-Fi or Ethernet.
Related Tags