We're not even finished with the first month of 2012 and we are already experiencing some seriously powerful stuff happening to us because of one of the most important things we, humans, require to live: our Sun, our Star. The Sun, at around 0359 UT on January 23, from sunspot 1402 erupted and produced a long-duration M9-class solar flare.
The explosion's M9-ranking puts it on the threshold of being classed an X-flare, the most powerful there can be. NASA's Solar Dynamics Observatory captured the flare's most extreme ultraviolet flare, below: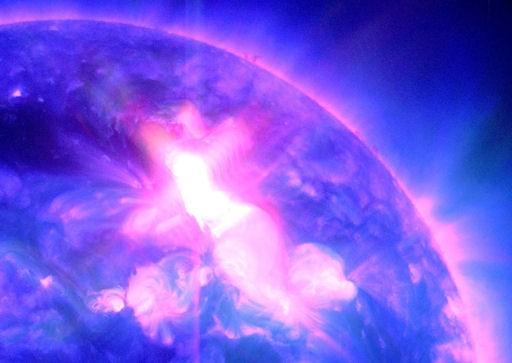 The resulting coronal mass ejection (CME) hit Earth's magnetic field at 0617 UT on January 22 and according to analysts at the Goddard Space Weather Lab, the CME strongly compressed Earth's magnetic field and briefly exposed satellites in geosynchronous orbit to solar wind plasma. The effects of this will last roughly 24 hours, where Earth's magnetic field reverberates from the impact. This causes bright auroras to be seen around the arctic circle. Bjørn Jørgensen observed this display from Tromsø, Norway: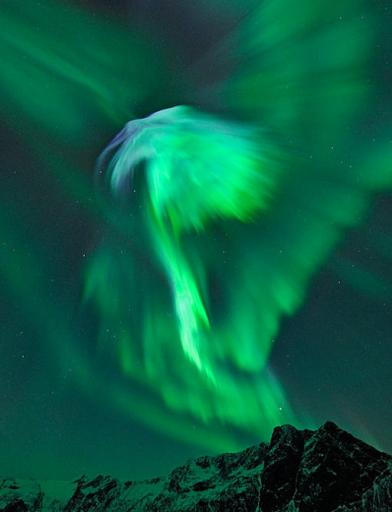 Jørgensen said "this was amazing, it was a wonderful experience to see these stunning auroras".
NOAA forecasters estimate that a 10- to 25-percent chance of continued geomagnetic storms tonight as effects from the CME impact subside. We get hit again on Jan 24-25 with a new CME (from today's M9-class flare) as it approaches Earth.
Airlines are already re-routing flights so they don't get hit and their electronics get wiped away or scrambled, or else we could see some pretty nasty disasters. Most airlines are now avoiding the North Pole routes as they are more exposed to the proton storm, which disrupts High Frequency radio communications. High Frequency radio communications are vital to modern airflight, as the keep the aircraft connected to Air Traffic Control.
Satellites could be effected by the blast, with reboots of the onboard computers as well as noise on the imaging systems and interferences in telemetry caused by something called "single effect offsets". These events may change the values of the telemetry data.
Global positioning systems are also effected, and more so over the next 48 hours. Regular GPS users won't notice this, but high-precision GPS equipment used by oil drillers, the military, engineers and mining operations will definitely be effected.
Welcome to 2012, Earthlings.