Anonymous takes down multiple sites in retaliation of Megaupload close down and arrests, in largest attack ever
Anonymous' largest attack ever, attacks DoJ, Universal Music Website, RIAA, MPAA websites.

Published Thu, Jan 19 2012 6:11 PM CST
|
Updated Tue, Nov 3 2020 12:30 PM CST
Megaupload was taken down today, with the FBI, DOJ and local authorities across the world arresting people involved. But, those people should not feel alone, Anonymous has their back.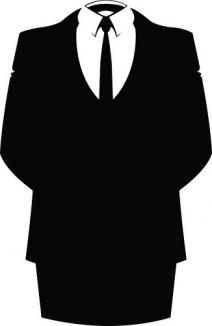 Anonymous have begun an attack on the website for the White House, after raping the sites for the Department of Justice, Universal Music Group, RIAA, and Motion Picture Association of America. Just hours before the DoJ and Universal sites went dark, news broke that Megaupload was taken down by federal agents. Less an an hour after the DoJ and Universal sites came crashing down, the RIAA website went offline, just before 6pm EST, the government's Copyright.gov went down.
It didn't stop there, thirty minutes later, the BMI (Broadcast Music, Inc.) website was also stripped down. MPAA.org (which I have just tried) is dark right now, another "victory" for Anonymous. MPAA is spear-headed by Chris Dodd, who fully supports both PIPA and SOPA legislation. Anonymous operative, Barrett Brown, has stated that "more is coming" and Anonymous-aligned hacktivists are pursuing a join effort with others to "damage campaign raising abilities of remaining Democrats who support SOPA".
This has been called the 'largest attack ever' by Anonymous.
Related Tags