It seems as though Eidos Montreal's kinda-secret-but-kinda-not Thief 4 will sport online capabilities, and be built upon the foundation that is the Unreal Engine 3 graphics engine. This is according to the resume's of some of the developers, which were uncovered on LinkedIn, and were posted on NeoGAF.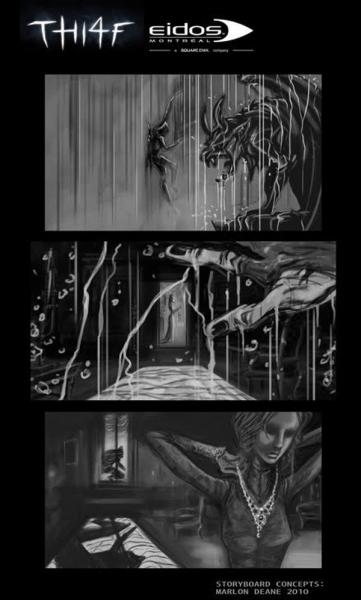 One resume belonged to Colas Fievet, an online programmer for Thief 4. His duties between August 2009 and December 2010 included "networking, gameplay, debugging", plus "online and offline tools on Thief 4". The previous Thief games never included online play, so Thief 4 with online play would be a first of its kind for the series.
Other CVs referenced Thief 4 running on Unreal Engine 3, which is a surprise considering Eidos Montreal used the Tomb Raider engine for their popular Deus Ex: Human Revolution. Other information included mentions of "shops, escape gates, public zones", and that the game will include a "hub".
I really think Thief 4 will turn into a simplistic, console game. It will spend the first 15 minutes of the game teaching you how to play, the next 3 hours hinting at you on how to play, until you unlock more skills, and within the final few hours you'll have most of your abilities. Constant unlocks, and achievements, and everything that kinda ruins games like this. I look forward to seeing how it turns out, but after being hurt again, and again, and again by developers simplifying games for todays console-based audience, it's becoming disheartening to read, or see things like this.
There's always hope, though.