iOS 5.1 beta 3 teases iPad 3 code names, also mentions Facebook
iPad 3 teased in iOS 5.1 beta 3, Facebook also makes a mention.

Published Tue, Jan 17 2012 10:19 PM CST
|
Updated Tue, Nov 3 2020 12:30 PM CST
Remember yesterday, we said that the iPad 3 rumors wouldn't stop, well, it hasn't even been 24 hours and there's yet another one. Today it has been reported that deep in iOS 5.1 beta 3, there are mentions of two next-generation iPad 3 code names, J1AP and J2AP, as well as ongoing references to Facebook.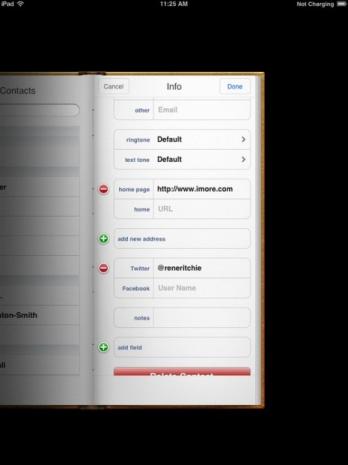 What do the code names mean, exactly? Well, from previous DigiTimes reports, where iPad 3 code names J1 and J2 were mentioned, it could refer to Wi-Fi and cellular data versions of Apple's next-gen iPad. More interestingly, Facebook is being mentioned. iOS 4 was meant to include proper Facebook integration, but was dropped as Apple and Facebook couldn't reach and agreement. So this code is either pointing toward new integration in iOS with Facebook, or could be old, deserted code.
We'll have to wait for iOS 6 to see what Apple brings us, as for one, Facebook is simply too large to ignore, no matter your differences. Two, we know that the iPad 3 is eventually coming, Apple just don't like to announce things ahead of time.
Related Tags