ARM CEO says they won't be beaten by Intel on efficiency
ARM CEO, Warren East, says Intel won't beat them on efficiency.

Published Mon, Jan 16 2012 8:22 PM CST
|
Updated Tue, Nov 3 2020 12:30 PM CST
Intel shook the hands of its two new partners at CES last week, with Lenovo and Motorola Mobility both at the hand-shaking end of that deal, where Intel also let ARM know its intentions of competing in the low-power consumption smartphone and tablet markets.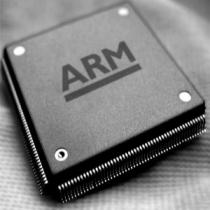 Lenovo went on to show off its K800 smartphone, sporting an Intel 32nm Medfield Atom Z2460 single-core processor with hyper-threading clocked at 1.6GHz. Motorola's product is currently in the final processes of preparation and is due to be delivered for carrier validation this summer.
Warren East, CEO of ARM, shrugs off Intel's attempt to strong arm them [that pun actually wasn't meant to be a pun, but I looked back and it works surprisingly well, so it stays] and says:
Intel has taken some designs that were never meant for mobile phones and they've literally wrenched those designs and put them into a power-performance space which is roughly good enough for mobile phones.
Intel are of course the powerhouse to beat when it comes to desktop-based chips, but can they transition over to the mobile market where battery performance and battery life put huge strains on processors? East continues:
People want to do more things with their phones, but battery size remains constant. It's like having a car with a fixed-size fuel tank and you want to drive 100 more miles. You've got to make the engine more efficient. That's what we do for a living.
Things get interesting this year with the launch of Windows 8 and its accompanying tablets and devices. Windows 8 will run on ARM-based processors natively, which should open many doors for a new slew of uses in Windows 8 for users.
Related Tags