ioSafe Thinks TweakTown is Great and the Real Story Behind Tesla Testing
ioSafe Thinks TweakTown is Great and the Real Story Behind Tesla Testing.
Published Sun, Jan 15 2012 4:10 AM CST
|
Updated Tue, Nov 3 2020 12:30 PM CST
CES 2012 - With the CES attendees safe at home we can now tell you the full story behind the ioSafe Check Yo Self Before You Wreck Yo Self Event. By now you've certainly seen the 8 foot tall tesla coil that put on an amazing display. The tesla testing was actually part of an interactive magic show. The ioSafe Rugged Portable Thunderbolt drive did take several direct hits from the simulated lightening but the results were as expected, the drive survived and held the data we put on.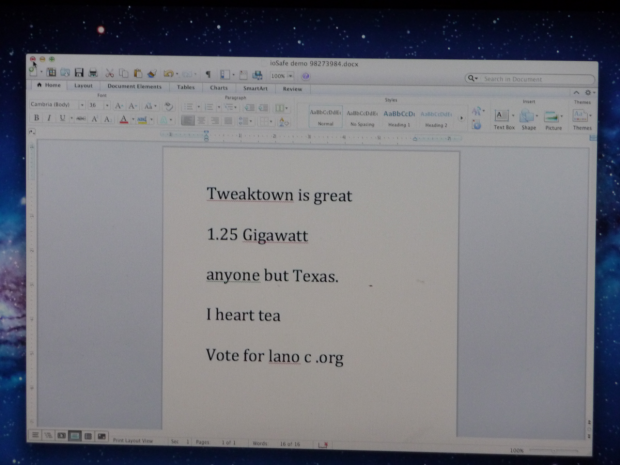 The drive was filled with several documents and other files, one you can see here. The drive was then blasted, we were there and smelled the ions in the air. The data survived.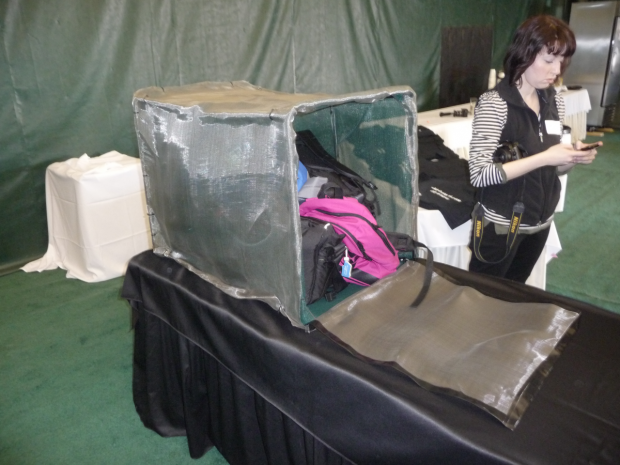 What you haven't heard yet is what happened next. To protect all of our electronics equipment from the charged air our backpacks and cell phones were placed in a protective cage that was grounded. Being ioSafe, the company who delivered the first waterproof data backup system none of us thought anything about the giant tub of water sitting close by. Dunking drives in water is actually on the tame side with ioSafe.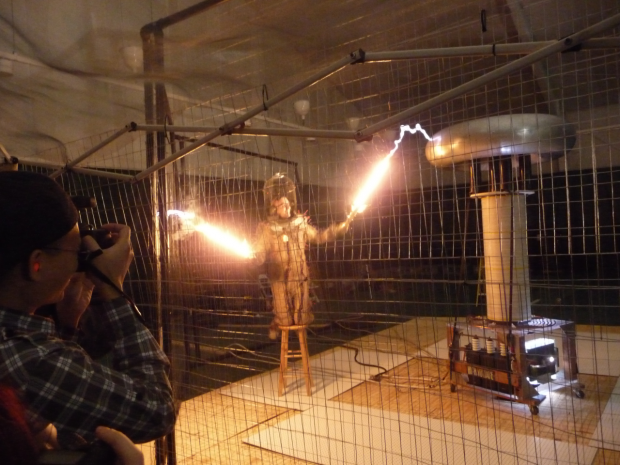 With the high voltage pony show taking place ioSafe swapped the cage with our cell phones and backpacks. As you can imagine, all of our attention was focused on the man in the suit taking direct hits of lightening.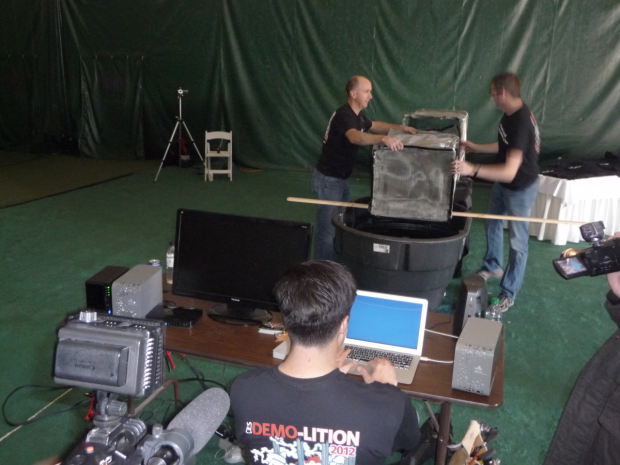 The setup was perfect so when Robb, CEO of ioSafe tripped over the grounding cable and all of our "protected" goodies fell in the tub of water a gasp of panic was heard for miles. One media attendee was second away from tears when it became clear that the protection cage was quickly sinking.
This is the same kind of panic I had when learning the RAID 5 array was actually a RAID 0 array when a HDD died several years ago. All of your data, family pictures, ISO images of disks, music and such was gone.
Luckily this time the cage with our equipment was safe tucked away under a cover and the cage at the bottom of the tub was actually a decoy. ioSafe wanted the media in attendance to feel the loss of data and to know what ioSafe products are designed to prevent. It was another amazing CES display by ioSafe and the company gained some customers from the media. We fully endorse all of the ioSafe products we've seen and think everyone with digital data they want to keep should have at least one of their products at home.
We found a full video online at Youtube.
Related Tags