RunCore Shows PCIe and Marvell at CES 2012
RunCore Shows PCIe and Marvell at CES 2012.
Published
0 minutes & 51 seconds read time
CES 2012 - RunCore made the trip to CES this year and brought with them a glimpse of next generation SSD technology.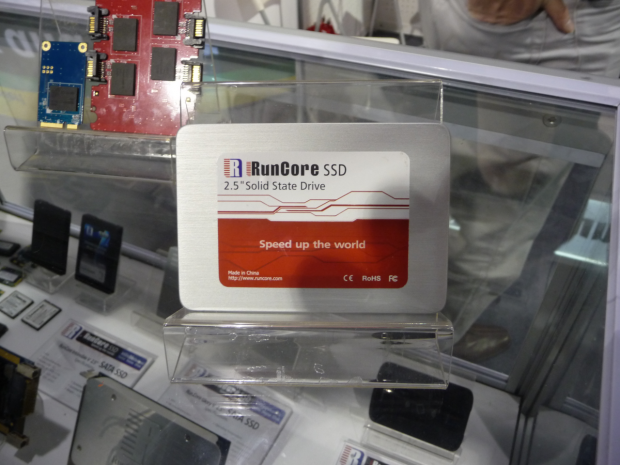 With Samsung and Apple soaking up supply of Samsung 20nm NAND flash, Toshiba 24nm in limited supply and SandForce staying quiet for the first half of the year, companies are turning to Marvell to bring something fresh to the SSD market. RunCore is no exception and they will have a new Marvell high performance SSD on the market soon. With speed of around 550MB/s read and 450MB/s write we are starting to get excited to see more of these drives.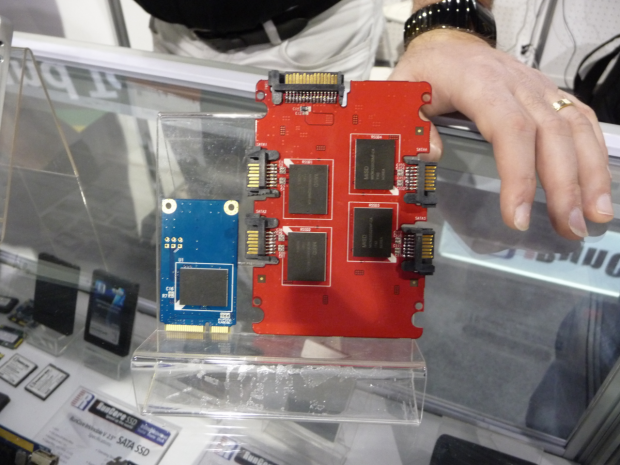 RunCore is in several different markets and over the coming years the company will grow by a large margin. Here we see two new SSD-on-chip designs where the controller and the flash is built into the same package that reduces power and heat. These products will be built into military systems that need high speed in places where space is limited.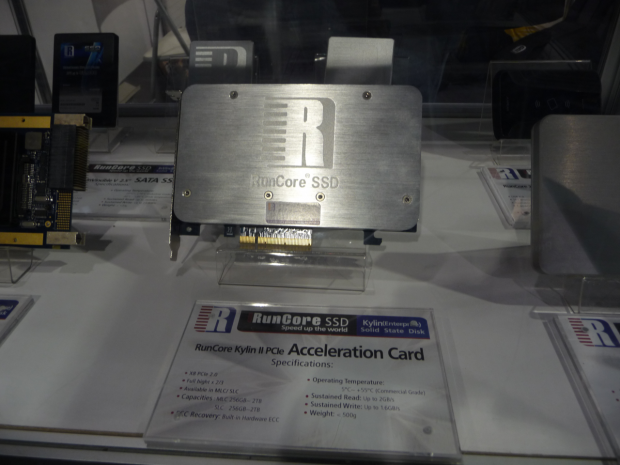 Finally we were able to check out the new Kylin II PCIe Acceleration Card. How much acceleration you ask, well how about 2GB/s read and 1.6GB/s write with up to 2TB of capacity? I can't wait to load BF3 on one of these!
Related Tags