New cases from the SilverStone suite at CES
Lots of great new innovation from SilverStone.

Published Sat, Jan 14 2012 7:25 AM CST
|
Updated Tue, Nov 3 2020 12:30 PM CST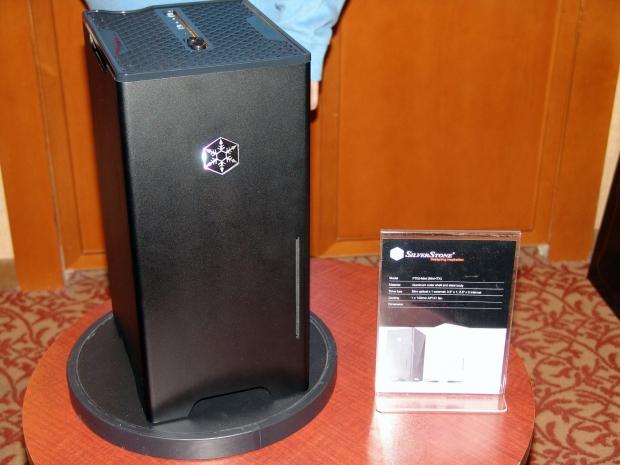 CES 2012 - During my meeting with Tony at SilverStone I saw a few cases around the room that looked very familiar, yet not exactly what we have seen to date. For instance we have the chassis seen here. At first glance you are thinking this is the FT-03, and it is, but in m-ITX form factor this time! Various changes were made to the cooling system shrinking in fan diameter, as well as the entire chassis getting much smaller, offering this new solution, the FT-03 Mini.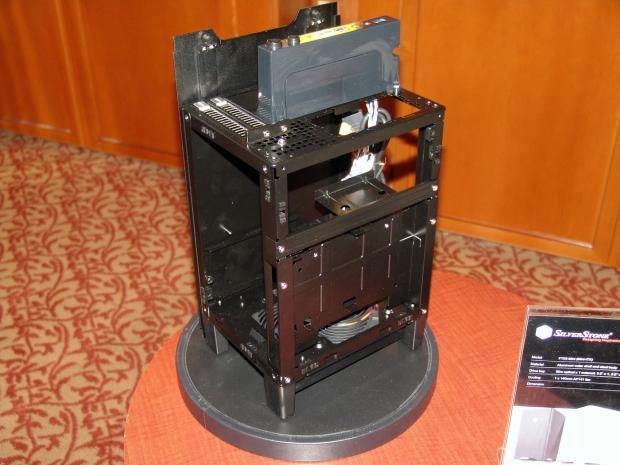 With three of the four side panels removed you can get a look at the interior design of the FT-03 Mini, and can also now see that this chassis will use a SFX power supply to aide in keeping the overall size of this chassis to bare minimum. I was told these should be arriving sometime in March, but pricing was not discussed at this time.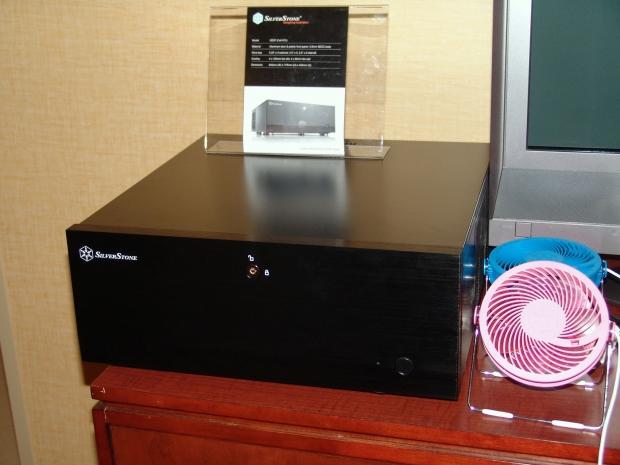 I also took a look at the GD06 and reviewed it not too long ago, but I guess there were some requests that came from users in what might improve the user's experience. For instance the GD07 pictured here, near the power button is a power LED that now has a dimmer switch on it, and also has a power button lock out mechanism to disable any accidental power downs from curious children's fingers. There are also some interior changes that have been made, and I was told to expect mine soon, so that I can show you in more detail what is new there.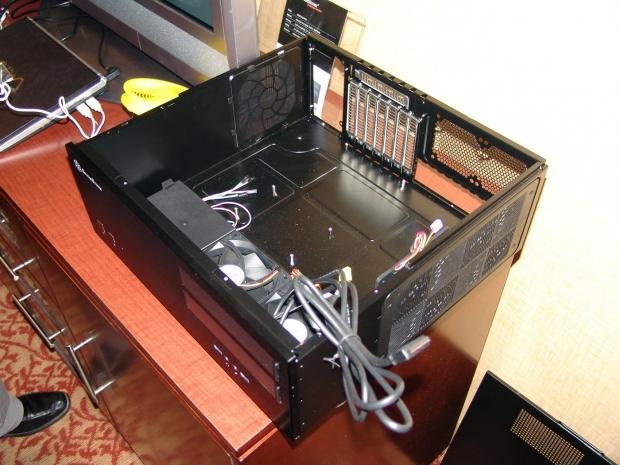 Here we have an image of the front of the GD08 with the hard drive assembly removed that will hold up to eight drives. Both of these cases are capable of holding a full ATX motherboard, and the GD08 offers a 7+1 expansion slot configuration to allow users to fit a really powerful build into these chassis designs.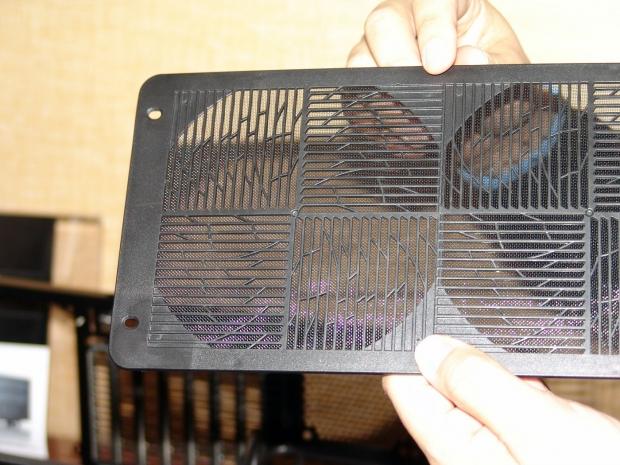 SilverStone also took huge strides this year to reduce noise levels emitted from fans in their chassis. I was told not to spill the beans just yet on what went into all of this, but as you can see, this is a strange looking design that had to take a lot of time and energy in the testing and production. As these cases are released, and I bring you the reviews, then I will be able to get into the fine detail of this very well thought out design of fan filtering.
Related Tags