Asus is soon to offer even more Windows overclocking and audio controls to your desktop
ASUS getting real serious with software for your boards.

Published Thu, Jan 12 2012 5:21 AM CST
|
Updated Tue, Nov 3 2020 12:30 PM CST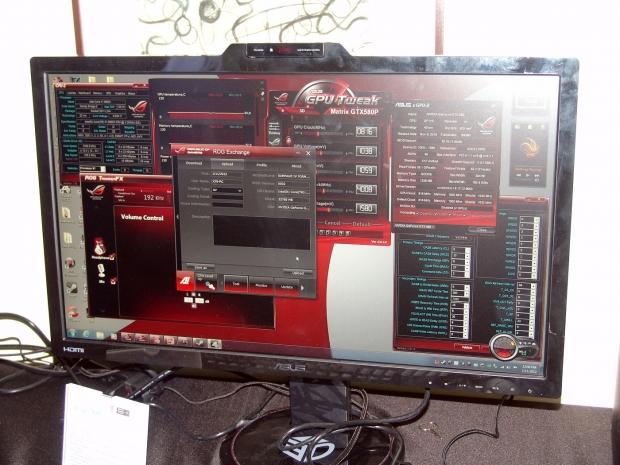 CES 2012 - As any ASUS user will tell you, on the ROG series there is already a pretty full gamut of offerings for software overclocking and control of various features that come with their motherboards and add-on devices. As seen in this screen shot, there are now seven windows of opportunity. We all know there is a version of CPU-Z and GPU-z, along with the GPU Tweak program, as well as others, but there is a couple of hidden gems in this image.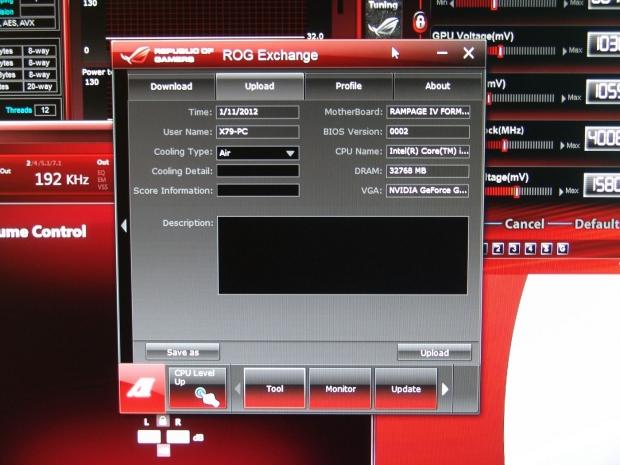 The first offering I am going to cover is the new ROG Exchange program. What this offers is the ability to go to a database on ASUS' web site and pick from a multitude of pre-clocked configurations saved into a file that users can download. You simple pick through a list of offering with your board and processor and find the file you think fits your needs and let the software load it into the bios for you. Also with this software, you can be in the driver's seat and load bios files that you have found to work well and share it with everyone else. This should make overclocking much easier for those who don't have the time to learn everything in the bios, and let the professionals do all the tedious testing for you.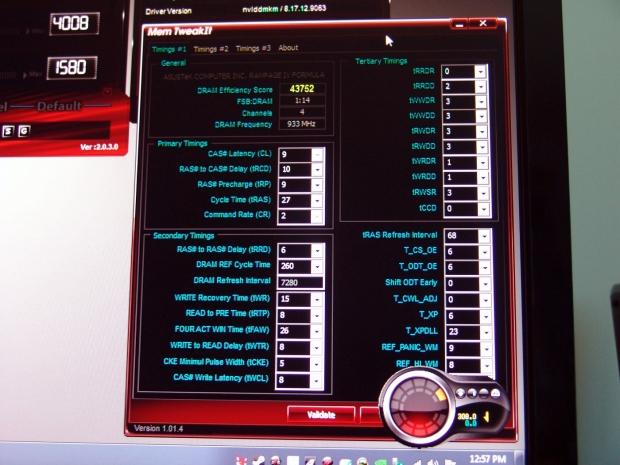 Anyone remember MEMSet? Well for me personally, it has been broken since the release of the P55 chipset, and has been rendered pretty much useless. Asus picked up that burnt out torch, lit it, and is now running full speed to its users for a functional version of an on the fly Windows environment memory timing adjustment application called Mem TweakIt. Now ASUS users will have the option to do a bit of tinkering with their memory on the screen before you go into bios and apply new stable timings.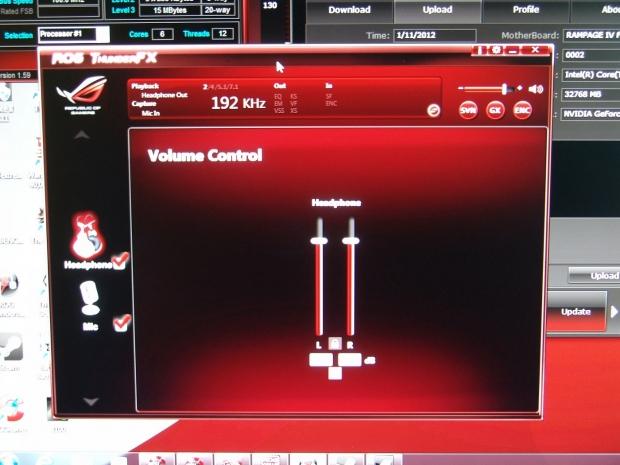 I believe Cameron or Chris will be covering the actual ROG ThunderFX card and control hub, but since we are covering the software end of things I am here to show this as well. This control panel simplifies the need to run through the Windows audio device setting and offers full control over the cards options. Here you can change from 2.0 to 7.1 channels, the quality of the sound in KHz, and sliders for both the left and right channels of the speaker system. Nothing amazing here, but I did find tinkering with the audio settings all on one window to be much easier that using the standard Windows and properties.
Related Tags