Bulldozer patches now available for Windows 7, offers 10% improvement
New Bulldozer patches for Windows 7 offer performance improvements.

Published Thu, Jan 12 2012 12:30 AM CST
|
Updated Tue, Nov 3 2020 12:30 PM CST
Microsoft have shuffled their feet a little bit and released two patches for AMD's Bulldozer platform according to the AMD Blog. AMD note that the AMD FX processors sport a unique dual-core module architecture codenamed "Bulldozer", which current versions of Windows 7 were not specifically architected to utilize.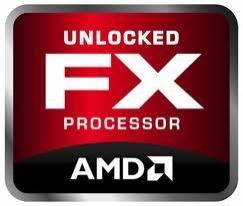 In AMD's initial testing of the upcoming Windows 8 OS, they've seen performance improvements of up to 10-percent in some applications when compared to Windows 7. This comes down to the fact that the system correctly recognizes the AMD FX processor architecture, and cores. AMD put this down to a close collaboration between Microsoft and AMD, where Microsoft completed back-porting of some of the Windows 8 scheduler code for AMD FX processors and baked it into a hotfix, now available, for Windows 7.
If you're an owner of an AMD FX-based processor, here's some instructions to update Windows 7 and enjoy the extra performance:
1) Download the scheduler update (KB2645594) and install. This will tell the scheduler that your AMD FX processor contains dual-core modules (in fact this is similar to the SMT path that the other guys use). In essence, threads 1-4 now get assigned to their own module first.

2) Download the core parking scheduler update (KB2646060) and install. This will prevent Windows 7 shutting down unused cores prematurely when there are threads to be assigned (there's a performance penalty parking and then un-parking a core).

The best possible cases for improvement are applications that use cores in your AMD FX processor. In our testing using the AMD FX-8150 processor, we found the best improvement in wPrime, Left 4 Dead 2, and Lost Planet. Below you'll find links to the patches:

https://support.microsoft.com/kb/2646060

https://support.microsoft.com/kb/2645594

Our testing shows that not every application realizes a performance boost. In fact, heavily threaded apps (those designed to use all 8 cores), get little or no uplift from this hotfix - they are already maxing out the processor. In other cases, the uplift averages out to a 1-2 percent uplift. But heck, it is free performance, and this is the scheduler model that will be used in Windows 8 (along with some further enhancements), so why not add it to your list of downloads?
Related Tags