Reddit prepares for anti-SOPA blackout, planned for January 18 between 8am and 8pm
Anti-SOPA protest from Reddit will involve a blackout for 12 hours, happens on January 18.

Published Wed, Jan 11 2012 7:44 PM CST
|
Updated Tue, Nov 3 2020 12:30 PM CST
Thank you, Reddit. For being one of the biggest sites on the Internet opposed to the ridiculous, corrupt crap that is SOPA (Stop Online Piracy Act). We've covered it a few times now and I'm completely, 100-percent opposed to it. This is something where everyone needs to be aware, and pass news around as much as possible to make others aware.
If SOPA is passed, everything you know about the Internet will change, completely. It will not be the same. It's pretty much the censorship of the entire Internet. Reddit, being as strong as they are, and very community-based, are fighting against it. Reddit will be blacking out their entire site on January 18 from 8am-8pm EST (1300-0100 UTC) as a protest.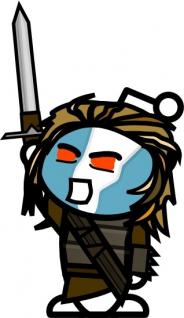 Reddit will simply display a message about how the PIPA/SOPA legislation would shut down sites like Reddit, and they'll link users to resources where they can learn more, and suggest ways they can take action. They'll also showcase the live video stream of the House hearing, where Internet entrepreneurs and technical experts will be testifying.
Mark my words, SOPA cannot pass. If it does, we're pretty much going to lose the Internet as we know it. Facebook, YouTube, Reddit, most of them will change, for the worse. Copyrighted material, if used, can have the user charged for it, like previous successful attempts by corrupt idiots like the MPAA, etc. Check out a video that our friendly forum user, 'la5er' posted on the TweakTown forums.
Related Tags