NZXT offers some new fans and cases that may peak your interest!
Plenty of new cases to go the market soon.
Published
1 minute & 55 seconds read time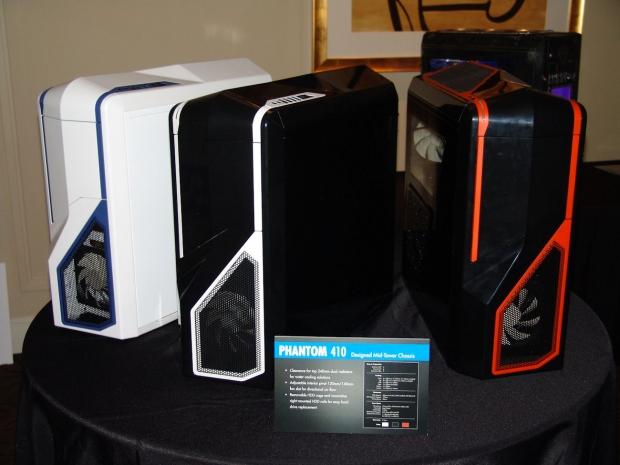 CES 2012 - We all know the Phantom chassis NZXT delivered a while ago, and readers of my reviews will soon be reading about the all red version of the Phantom 410. Here we have a trio of what was explained to me as the customer choice versions of the Phantom 410. The blue on white, white on black, and orange on black are all striking choices to buy. There is also an all gun metal grey version, but that chassis did not make it to CES.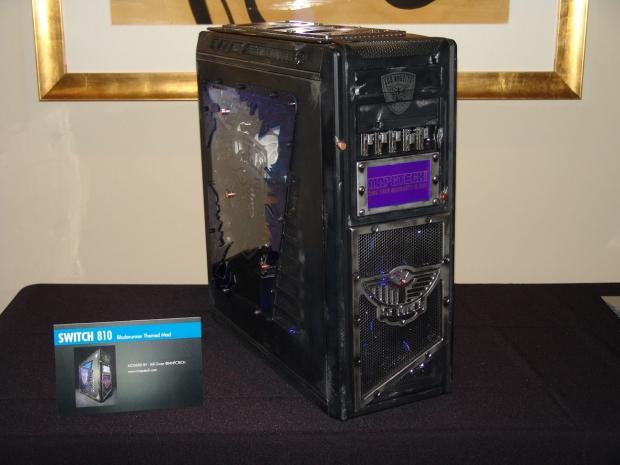 After taking the last image I looked up, and behind it on another table was a new chassis that has yet to release that was modded to honor the Los Angeles Police with a futuristic, almost Judge Dred looking Switch 810 chassis. Not only was this chassis sort of wore torn in the design, it offers custom grills and etchings on the window to deliver the full effect of the mod.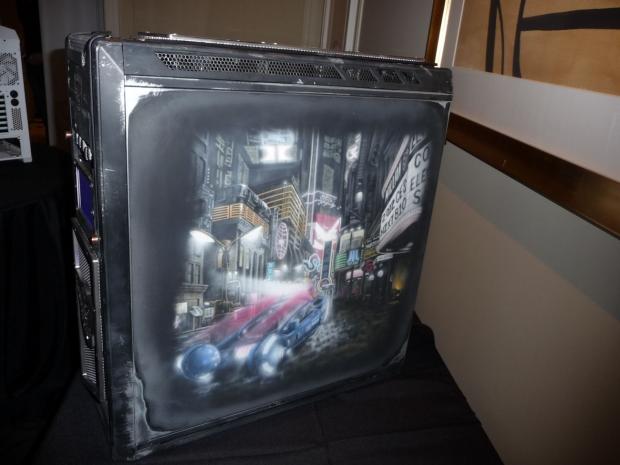 On the right side of the Switch 810, there is a futuristic mural of what looked to be a police vehicle in a downtown cityscape. Once again I showed this variant of the Switch 810, as I know you all like the modded chassis as much as I do!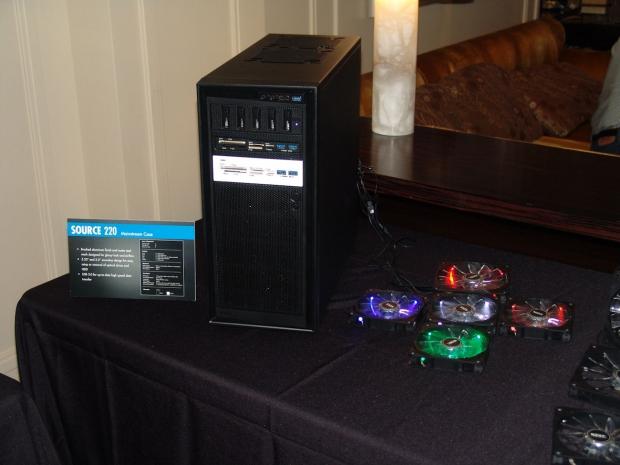 This Source 210 was used to display the new lineup of 120mm and 140mm fans soon to be released from NZXT. I was told that these fans built from a black frame and thirteen clear fan blades can deliver 60 CFMat low speeds with no noise really, and are capable of near 80 CFM when maximum RPM is reached. For now these fans will be available is solid color choices only, but I was told that a multi-color version is in the works as well.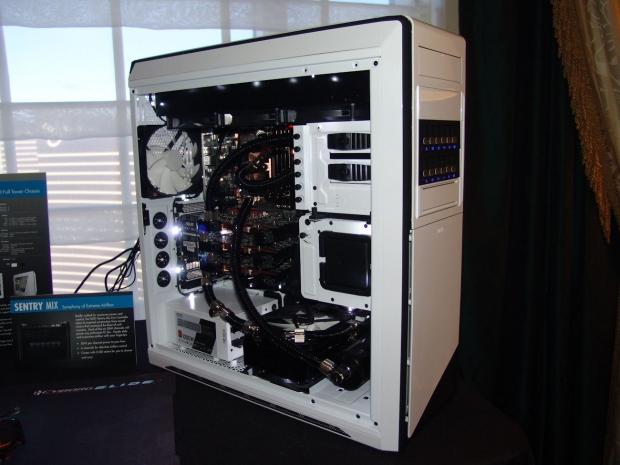 Now we get to the original version of the Switch 810, and NZXT crammed it with everything they could possibly stuff into this chassis. While the official launce is pushed back to the 17th of this mont, I do have one sitting at my house as of today, that once I get back in town will be getting the full once over in a review for all of you to get the specifics of what this new NZXT chassis offers to those who are looking to have a chassis with never ending possibilities it seems.
I was also privy to a side room showing of some future products that NZXT says I am not allowed to show images of. Suffice it to say that NZXT is going to be jumping into laptop cooling with both feet. Pricing was discussed with me, but all I can really say is there are multiple variations on the horizon at some really amazing price points that are still just projected, but they were pretty sure that the pricing I was told could possibly get even cheaper when they finally make it to market.
Related Tags