Ever wondered what a lot of time and money could make your Corsair 400R look like?
Case mods are back!
Published
0 minutes & 54 seconds read time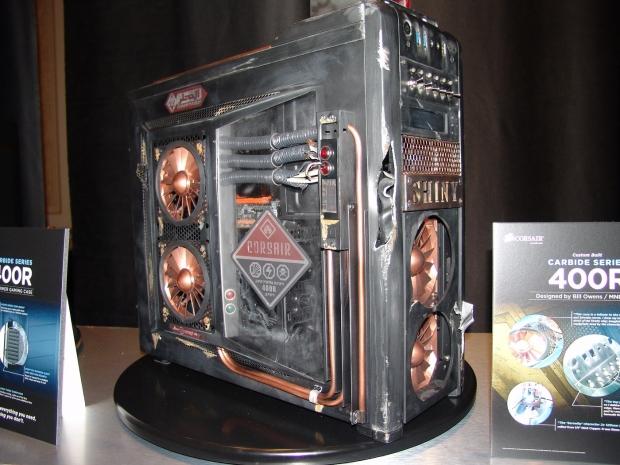 CES 2012 - As I was perusing through the vast display of Corsair product I ran across this beauty sitting amongst the various new and older flagship models of the cases on display there. I never did get a name for the artist of this piece, but I can definitely appreciate the time and effort that goes into a case mod, especially one of this magnitude!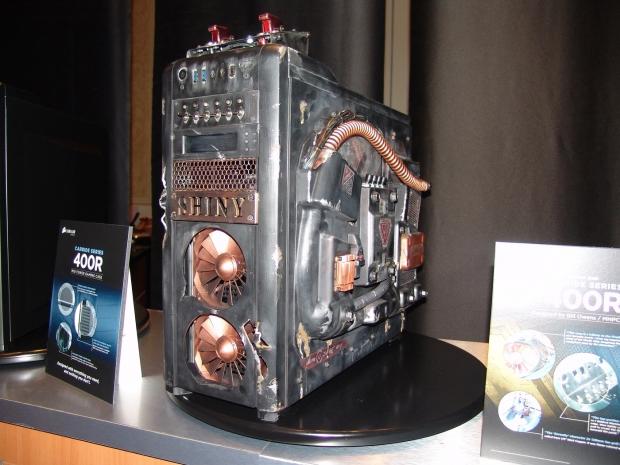 Not only did the visible side of the chassis get the full treatment, even the side most of us leave against the wall gets gold trimmed parts to give this 400R a very steam punk, yet almost destroyed look, that I for one really like.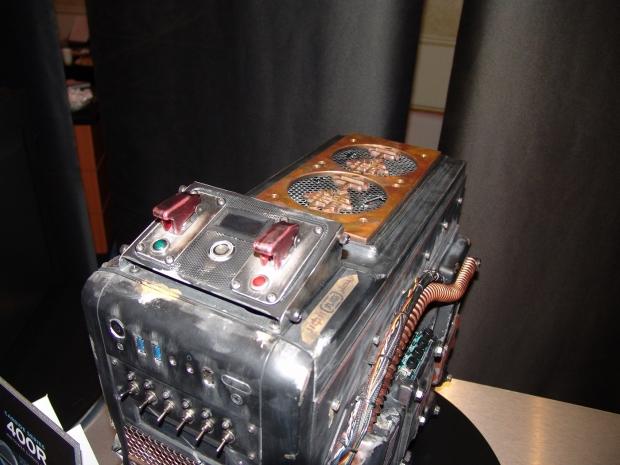 The top of the chassis got a new section added to the front with toggle switches now used for power with a small LCD display just behind it. The unit was not powered up, so what is actually displayed here is still a mystery.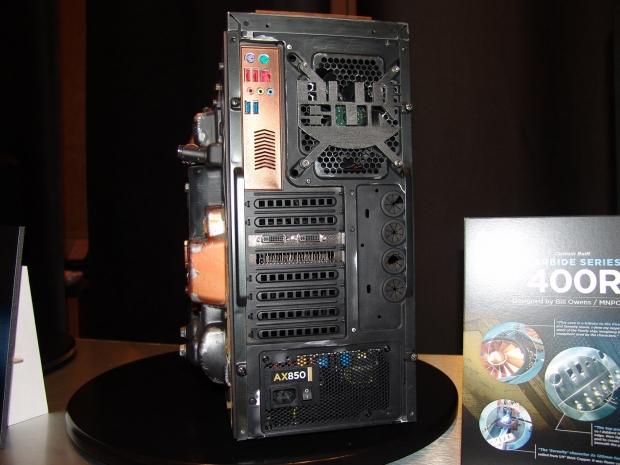 As if all of the work that went into the top and sides wasn't enough, the unnamed artist went all out and even made the rear of the chassis, which relatively no one will ever see when in use, still has every detail attended to do deliver a fully modded 400R that I for one would love to have sitting on my desk at home!
Related Tags