Razer unveils Project Fiona, a proof-of-concept prototype, PC gaming tablet with handles
PC gamers, meet Fiona. Fiona, meet PC gamers. Razer introduces 10.1-inch tablet for PC gamers.

Published Tue, Jan 10 2012 10:38 PM CST
|
Updated Tue, Nov 3 2020 12:30 PM CST
CES 2012: Razer are a hardware PC gaming orientated company and are constantly living life on the edge by releasing new product after new product. At CES, they unveiled Project Fiona. It is handheld PC gaming, made by Razer. The possibly future of portable PC gaming.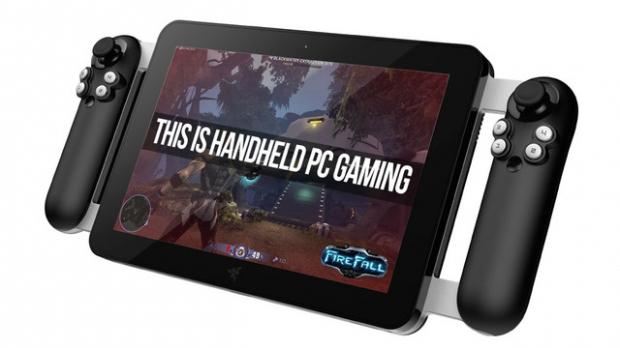 Project Fiona is a proof-of-concept design shown off at CES as part of Razer's strategy to stand out from the crowd of been-there-seen-that smartphones and tablets. Last year they unveiled the Razer Switchblade and now, Project Fiona. Switchblade never really made it to the market, but elements of the technology were baked into Razer's Blade gaming laptop.
Razer's Project Fiona may just be a proof-of-concept, but Razer CEO and creative director, Min-Liang Tan has said that they plan on shipping an actual project by the end of the year, and what will be sold as an actual product, will differ to just shipping a tablet PC with handlebars. Min-Liang Tan said to Kotaku, "I love my iPad," as he explained Project Fiona to them. He went on to say: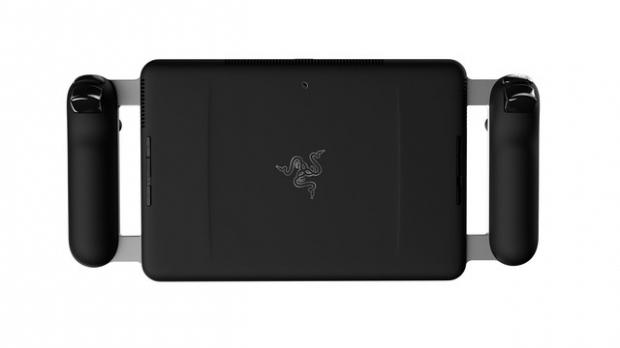 It's great for Words with Friends or Plants Vs. Zombies, but it's pretty much only good for casual gaming. You get a high score, you blast it out to your friends and say 'Hey, can you beat my Bejeweled score?' That's tablet gaming.
Tan also added that PC gaming is quite different, saying "it's very networked; very visceral; very real-time." He discussed the idea behind Project Fiona, saying: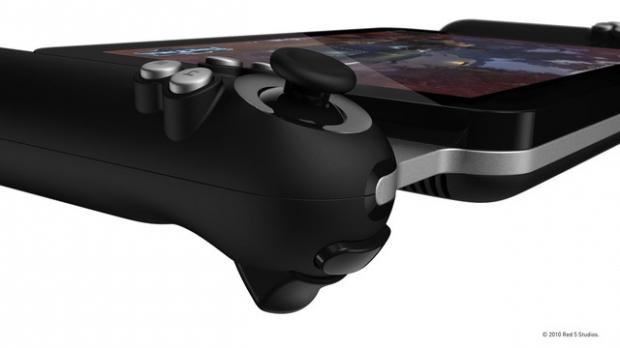 We want to bring that sort of virtual social engagement back to a face-to-face experience. We want to get three or four guys sitting on a couch playing head-to-head against each other. PC gaming is impossible on a tablet," said Tan. "We looked and that, focused on that and now Project Fiona is the only tablet in the world designed specifically for PC gaming.
But, PC gaming is a keyboard and mouse thing... how does it translate onto a tablet with handlebars? Well, Fiona is powered by Intel's Core i7 processor, and Razer are making any PC-native game work with Fiona right out of the box, without any tweaking. This alone gives Razer to power to say things like "It's got the largest library of gaming content in the world", and it not sound like marketing speak.
Project Fiona is a full-fledged PC, by sporting a Core i7 processor, Razer are headed down the right path. The biggest part of this will be the GPU powering Fiona. Tech wise, it currently features a 10.1-inch, 1280x800 display, 2GB of RAM and a "256MB video card". When the final version of this product launches, it will sport the tablet-friend Windows 8. Even better, players could load up their Steam library, and just play. How cool is that?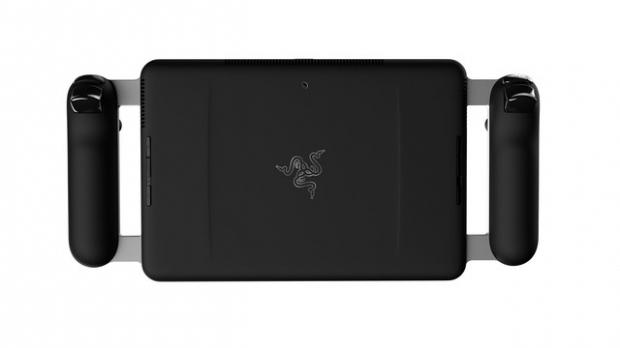 The handlebars you can see on Project Fiona act just like a wired Xbox 360 controller, including thumb sticks, buttons, triggers. All the things needed to play console-friendly PC titles. What about a keyboard? Fiona's hybrid interface comes into play there sporting a multi-touch screen and accelerometer with a traditional game pad.
Razer hopes to have the device with an MSRP of under $1000.
My thoughts: PC gaming with thumb sticks? Isn't that the opposite of PC gaming? I'd love to see this take off, and act like a control mechanism for weapon selection, modification or act like a screen for a UAV inside of Battlefield 3.... bring me THAT technology and feature-set, Razer and I'll be wanting it on launch.
Related Tags