OCZ Z-Drive R4 RM1616's caught breaking speed limit at 13GB/s and 100k IOPS
Up to 16TB capacity with OCZ SuperScale accelerators.
Published
0 minutes & 48 seconds read time
CES 2012 - We managed to sneak into the OCZ suite here in Las Vegas before anyone else and we got a look at their range of new enterprise storage solutions and the one that stood out for me was the demo of two Z-Drive R4 RM1616 PCI-E 2.0 drives running together in RAID 0 to produce some really mind-blowing performance numbers.
The Z-Drive R4 RM1616 is not a desktop part and easily out of reach for pretty much all consumers, if you have the big bucks, this is the ultimate storage though. The drives come with no less than 16 SandForce 2500 series controllers and up to 16TB of storage capacity. In the video of the demo you can see above, OCZ had two RM1616 drives setup in one system running together in RAID 0 mode.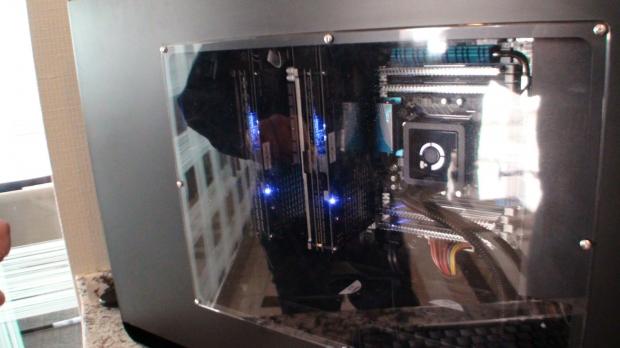 This outrageousness is able to produce almost 13GB/s (yes - we are talking 13,000MB/s) and close enough to 100,000 IOPS with random 128k reads. And with random 4k reads IOPS hit a crazy 1.4 million IOPS and that is being limited by an Intel X79 system. With a faster computer, OCZ reckons the solution can hit up to 2 million IOPS in the 4k read range.
Related Tags