Micron Shows the Progression of NAND Flash
Micron Shows the Progression of NAND Flash.
Published Sun, Jan 8 2012 5:13 PM CST
|
Updated Tue, Jun 16 2020 4:29 PM CDT
CES 2012 - Micron was at Storage Visions 2012 showing some hot new products they have lined up for 2012. We'll be showing several of these over the next few days. One display at their event caught my eye and I wanted to share it with you before running out of the door for another meeting.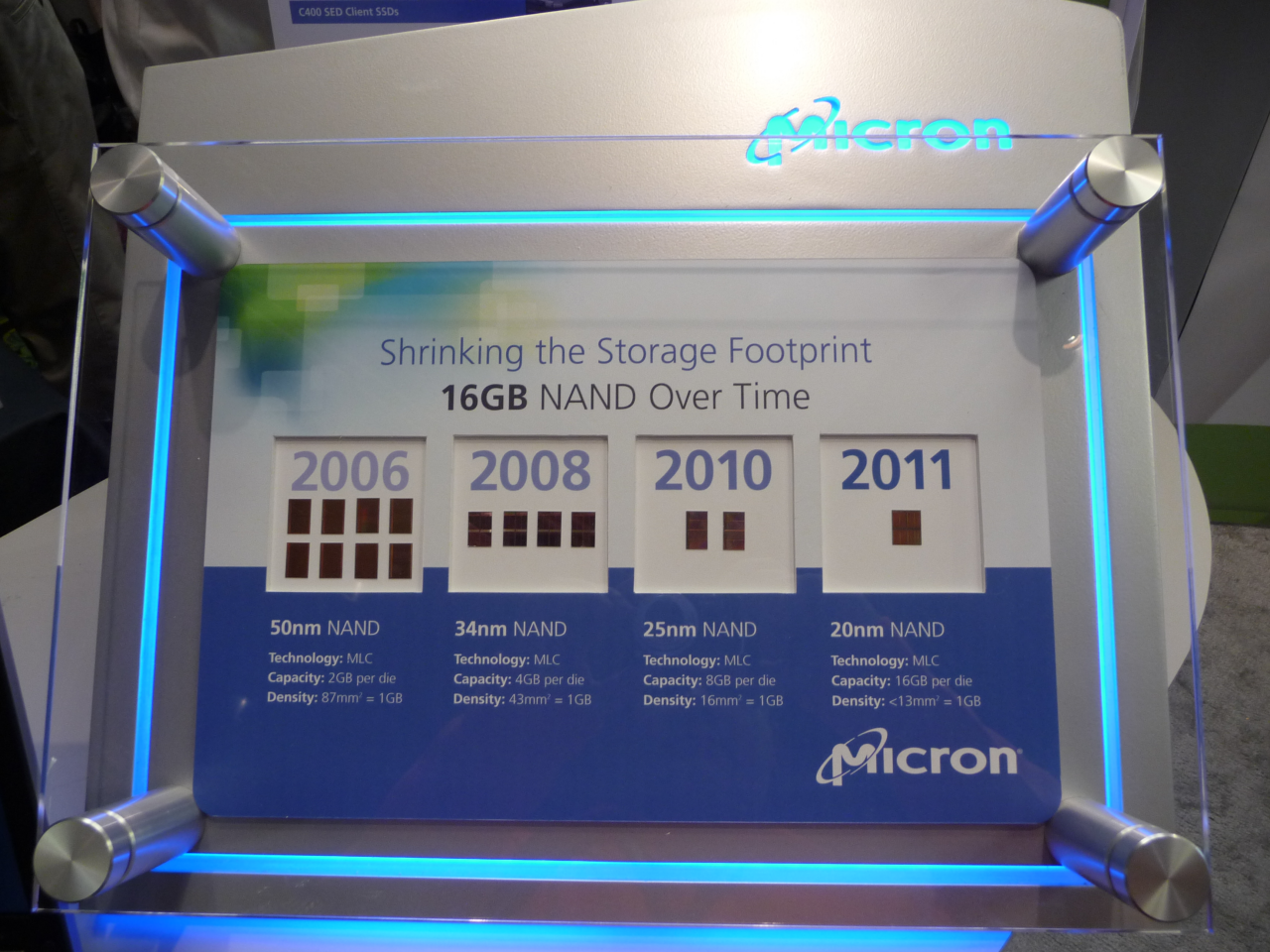 In this display we see how many chips it took in 2006 to reach 16GB of capacity, eight. In 2010 IMFT released 25nm flash and the same 16GB of capacity was achieved in two chips. The next progression takes us to 20nm and 16GB is achieved in a single chip. It's really cool to see the progress of technology in a single display.
Related Tags