Snooki will be at CES, asks where the Smush Room is
CES 2012: Snooki, Justin Bieber are attending CES, ask where the Smush Room and hair product are, re.

Published Sun, Jan 8 2012 2:14 AM CST
|
Updated Tue, Nov 3 2020 12:30 PM CST
CES 2012: One of the first things to report about CES, is one of the most important: Jersey Shore star, Nicole "Snooki" Polizzi will be attending. Not only that, but the hair-do boy himself, Justin Bieber will also be in attendance. Back in 2010, Lady Gaga herself made an appearance at CES, taking the role of creative director at Polaroid.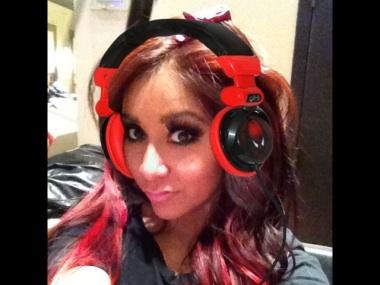 Bieber will appear at a booth for TOSY, a Vietnamese robotics company. Bieber won't be doing interviews, so Cam will be mad about that! (ha!) Now onto Snooki, she'll be there to build hype for iHip, a maker of audio accessories. She'll also be hosting a fist-pumping VIP party at the Planet Hollywood Hotel and Casino during the week, and will also be making appearances on the floor of the Last Vegas Convention Center.
There are a bunch of other celebs attending, with one of them my favorite from Buffy: Eliza Dushku. She played Faith on Buffy, and has been in various shows and movies since, and will be at CES as an ambassador for the Entertainment Matters program which is sponsored by Variety magazine and Ericsson, 50 Cent will announce new audio products through his company, SMS Audio.
Jillian Michaels from Big Brother will kick things off at the Sports and Fitness TechZone, Dennis Rodman comes out of obscurity to be part of the launch of Paltalk's Firetalk and Seth Green will appear at the booth for Shodogg, a service for controlling video-watching across multiple screens, using a smartphone. Finally, Ludacris will be there representing SOUL Electronics.
Now, Cam, we need from Snooki, and Eliza Dushku for uh... the readers.
Related Tags