Samsung takes another bite at Apple, uses the same actress in advertisement
Samsung strikes Apple again, uses the same girl who starred in the iPhone 4S commercial in their Gal.

Published Wed, Jan 4 2012 5:28 AM CST
|
Updated Tue, Nov 3 2020 12:30 PM CST
Samsung and Apple have been punching each other for what seems like forever now, and Samsung is now taking the battle somewhere new: your living room. The latest from the Korean-based company is they've hired the same girl from the iPhone 4S commercial for their latest South Korean commercial for the Galaxy Tab 8.9.
Apple has since the beginning claimed that Samsung copied the style and design of their famous iPad/iPhone and iOS in general. Samsung seem to have done exactly what a troll company would do, use a legal method to piss Apple off.
So they hired the same girl to star in their commercial, which is perfectly legal. It not only benefits the girl and her family monetary wise, but it lets Samsung wink at us, the public, against Apple. Samsung have since pulled their commercial off their website, but thanks to the wonderful YouTube, and thanks to fellow competitor, Google for owning them, we can still see it.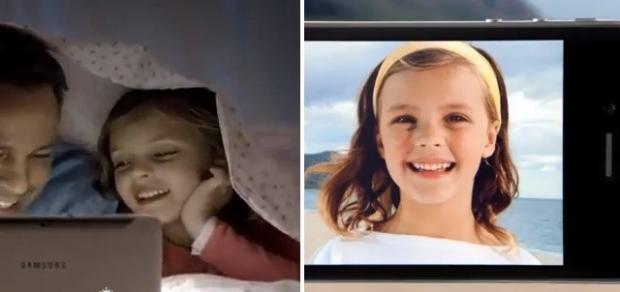 Related Tags