RIM throws BlackBerry Playbook on sale, just $299 for the 16, 32 and 64GB models
BlackBerry Playbook goes on sale, just $299!

Published Tue, Jan 3 2012 6:22 AM CST
|
Updated Tue, Nov 3 2020 12:30 PM CST
RIM have taken a leaf out of HP's book and dumped their Android-powered BlackBerry Playbook to $299 in the U.S. and that's not all. The PlayBook is on sale through to February 4th.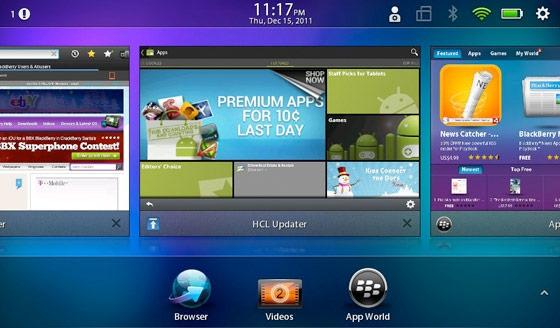 RIM's official webstore is offering the 16, 32 and 64GB versions of the PlayBook for just $299. Yes, that's $299 for any size. Who would want to buy a 32 or 16GB model for $299 if you're able to get your hands on the 64GB model for the same price?
On top of this, if you want to access the proper Android Market on the PlayBook, the people over at CrackBerry have been good enough to detail the process, which requires a rooted PlayBook, WinSCP, the latest version of Cyanogen Google apps and a tad sprinkle of patience. Not all Android-native apps will work, but there are a bunch that you'll get access to.
Click here to access CrackBerry.
Related Tags