Borderlands 2 gets some more info on "Gunzerker"
Gearbox share some additional information on Borderlands 2's "Gunzerker"

Published Fri, Dec 30 2011 6:33 AM CST
|
Updated Tue, Nov 3 2020 12:30 PM CST
This is one game I hope doesn't get affected by consolitis, where Gearbox have shared some information about the next Borderlands title. It has already been reported that the four playable characters would be either replaced, or drastically altered, but one of them was already teased: a bearded dwarf named "Salvador" is a "Gunzerker" who can dual-wield any two weapons, and acts like Brick the Berserker from the original Borderlands.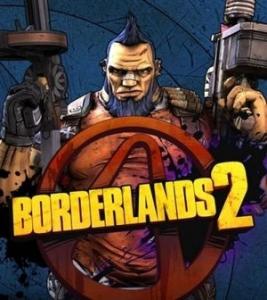 Back in August, two of his abilities were teased. The first one increases the fire rate of any gun the longer the trigger is held, while the second boosts accuracy when dual-wielding same class weapons or doubles damage with mixed class weapons.
But now, we have some backstory to this character, with Gearbox saying:
Everybody in the first game was implied to have just come to Pandora looking for the vault. Salvador is actually a native of Pandora and the idea is that he sort of protected a town wherever he lived out in the sticks. Once Hyperion came to the planet they've been on this quest to eradicate all the 'bandits' from Pandora, but in their mind that's everybody who is not part of the Hyperion corporate family.
Salvador's ability to dual-wield weapons is reportedly only temporary. This would force players to mix and match weapons at the right time, and would have some more in-game depth allowing you to combine (for example) a shock machine gun and fire shotgun to drop a bad guy's shield before lighting the poor guy on fire.
Related Tags