LG show off 84-inch 'ultra definition' 4K TV
LG unveil 'ultra definition', 84-inch, 4K resolution TV.

Published Thu, Dec 29 2011 2:33 AM CST
|
Updated Tue, Nov 3 2020 12:30 PM CST
LG have announced that they will be throwing an 84-inch TV into their truck when they drive over to CES next year. 84-inch may sound impressive, but that's not all that is coming to Las Vegas next year. The new 84-inch TV is 'ultra definition' sporting a resolution of 3840x2160.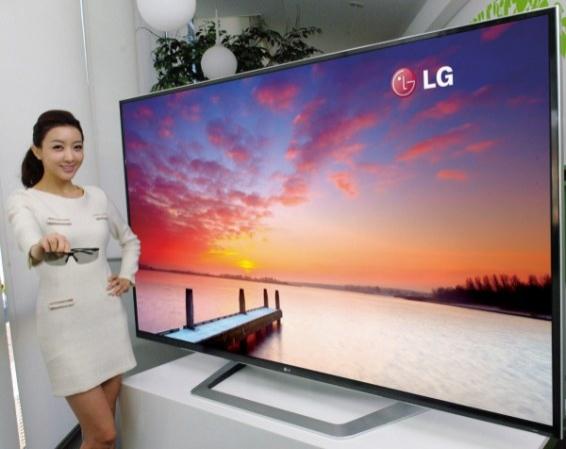 It includes LG's usual Cinema 3D and Smart TV features built-in, including support for the upgraded Magic Motion remote and voice control. At the moment it's just a tease, with no information like pricing, or availability. There are also no easy sources of 4K-res video content, not even games. One of the biggest pushes by LG for this new set is 3D.
LG's Cinema 3D technology uses a Film Pattern Retarder screen and passive glasses that result in lowered resolution, but with the plentiful amount of pixels, there's no question about whether viewers are still getting at least an HD picture. What I want now, is 3 of these screens, in portrait, an new hover-chair for my PC, and eleventy-million AMD Radeon HD 7970's in CrossFire. Battlefield 3 would never be the same...
Related Tags