Microsoft goes limp on Xbox Live avatars, bans gun Avatars - reason? It's "family friendly"
Gun avatars banned as of January 1, 2012 on Xbox Live.

Published Thu, Dec 29 2011 12:36 AM CST
|
Updated Tue, Nov 3 2020 12:30 PM CST
As of January 1, 2012, and part of a new Xbox Live policy, Microsoft will ban the purchase of any and all gun-related Avatar accessories within Xbox Live. In what seems like a troll from Microsoft, it's actually a 'family-friendly' move by them.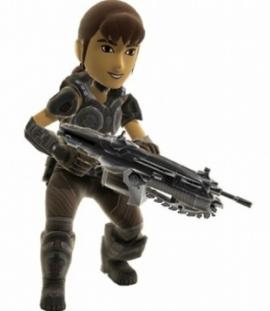 The news came from an Epic Games forum post, where community manager raczilla noted that the Lander and Hammerburst Avatar accessories related to the Gears of War series will no longer be available for purchase on the Xbox Live Marketplace in the New Year.
Microsoft debuted Avatars in November of 2008, to copy Nintendo's Mii's on the Wii console, to visually represent a gamer using a cartoon-style character. What I don't understand is, how the hell do Microsoft think they can justify this when Grand Theft Auto, Call of Duty, Battlefield, Halo, Gears of War, with the list virtually never-ending, are all on sale and huge money makers for the company?
It's almost as ridiculous as watching someone get banned on a Battlefield 3 server 'for swearing' when the core game itself, in single-player swears all the time and so do the people within the multi-player itself. It's trolltastic.
Related Tags