Gigabyte release BIOS update for faulty LGA2011 motherboards, stops them from catching fire
Gigabyte release new BIOS updates for X79-based boards that could be faulty.

Published Wed, Dec 28 2011 4:11 AM CST
|
Updated Tue, Nov 3 2020 12:30 PM CST
[update] I've been informed by Gigabyte that it was not an actual build issue, but a BIOS-related problem. Gigabyte recommend that users who own the below boards update their BIOS immediately, or contact Gigabyte directly (details on this link). Gigabyte have stated it was an isolated case and can be fixed with the use of the F7 BIOS.
I do apologise greatly for the mistake, to both our readers and Gigabyte.
Last week, YouTube user "japan0827" uploaded a video of his overclocked testbed releasing a plume of smoke. Of course, being upset, posted on various Asian message boards with detailed pictures of the board that failed: a Gigabyte X79-UD3, and more specifically, a MOSFET in its CPU VRM.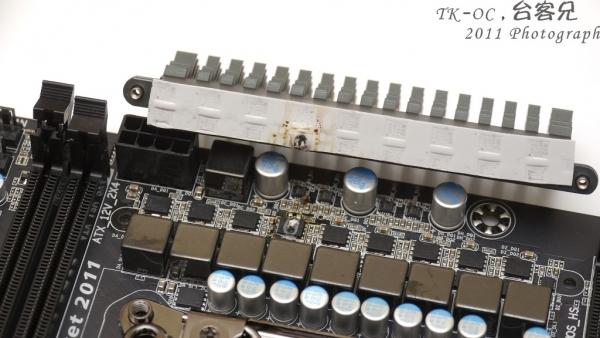 But, he isn't the only one. Gigabyte had released a press release this week acknowledging the fault, and that they had received other complains from other overclockers who own other X79-based boards: GA-X79-UD3, GA-X79-UD5 and G1.Assassin 2 - the company's main LGA2011 products. Gigabyte has said the issue stems from a combinat
In order for Gigabyte to overcome this issue, they released a BIOS update (version F7) that throttles the CPU during extreme load. The new update will stop your VRM from going crazy, but also dampens your overclocking ability. You can update your BIOS, from one of these links: UD3, UD5, G1.Assassin 2.
Gigabyte has stepped up and have said they are offering an unconditional return policy if you'd like to replace your board. They also mention a lifetime warranty for the above-mentioned motherboards.
Related Tags