Android device gets Pentagon approval, Department of Defense will rock an Android phone
The Pentagon approves an Android device for Department of Defense networks, minus Market access.

Published Wed, Dec 28 2011 1:29 AM CST
|
Updated Tue, Nov 3 2020 12:30 PM CST
In a surprising move, The Pentagon have just officially certified an Android-powered device, alongside Android 2.2 for use on the Defense Department networks, which marks the first move away from RIM's BlackBerry. This is the first smartphone since the BlackBerry to receive approval.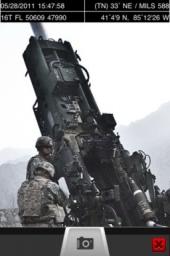 The approval went to Dell's Venue, with Dell's now discontinued Streak tablet being the previously approved device. Other Android-based manufacturers such as Samsung, Motorola, HTC and others were not covered in the recently published document. DoD employees only have limited access to the device's feature set, of course.
The Android Market will be banned, and all web browsing must be done through a DoD proxy server. On top of these restrictions, classified information cannot be sent, received or accessed using the Android handsets. On the fruity side of things, Apple's iPhones and iPads are currently being tested for use on DoD networks, but the DoD are not making any comments on when the iOS-powered devices might get approval.
Restricted access to Google's Android Market is due to "security reasons," not because most DoD would want to get obsessed with Angry Birds or Tiny Tower. In an interview with Bloomberg earlier this month at the Pentagon, the United Stated Defense Department's Chief Information Officer, Teri Takai, talked of plans to build a "secure network of smartphone apps to help soldiers fight in new ways."
What this means, is an App Store dedicated to the DoD and accessible from all devices:
We would like a full range of devices to be able to securely operate with a DoD app store, but also be able to utilize commercial app stores.
Sales of smartphones and apps to government and military, as expected, could be quite the gold mine for vendors and developers. RIM reportedly took in $84 million in 2011 along from government contracts for BlackBerry's. The U.S. government currently deploys approximately 650,000 BlackBerrys to government employees.
Related Tags