U.S. Army uses CryEngine 3 for 'Dismounted Soldier Training System'
CryEngine 3 has been used in U.S. Army soldier training 'game'

Published Sun, Dec 25 2011 11:27 PM CST
|
Updated Tue, Nov 3 2020 12:30 PM CST
In what could look like a pre-alpha video for Battlefield 4 (face it, COD:whatever comes next will feature the same engine as previous games), the U.S. Army has been financing a "game" called Dismounted Soldier Training System, commissioned by the government in May of this year for $57 million.
The contact was awarded to RealTime Immersive Inc. The simulator is said to be cutting edge, with the director of strategic programs at Intelligent Decisions, Floyd West, stating:
With CryEngine 3 being used for Crysis 2 and the capabilities that game engine provides, it allows us to make the most realistic simulation possible. We're able to transport soldiers to accurately recreated locales like Afghanistan and Iraq, where we can simulate everything from visuals to 360-degree sound.
Soldiers get to, wait for it, wear virtual reality headsets, which run from a backpack similar to a top of the range gaming laptop, called the "Man Wearable Unit".
While the man wearable units aren't running on an off-the-shelf Alienware, the internal components themselves are commercial off-the-shelf CPUs and GPUs like NVIDIA graphic cards and whatnot.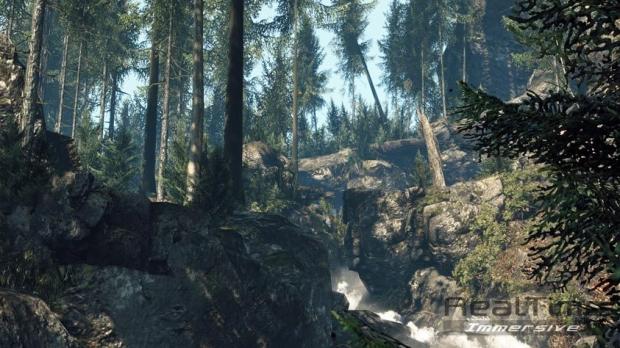 The trailer looks pretty amazing for a simulator, and gives me faith that if Battlefield 4 were PC-exclusive, DICE would need to include new underwear in each copy of the game.
Related Tags