Earlier this week, Mozilla renewed their agreement with Google to be their default search engine in Firefox for another three years. Google Chrome engineer, Peter Kasting, has said: "Google is funding a partner," not a competitor. And its a great way of putting it, more revenue streams and people coming to your search engine, are better than none.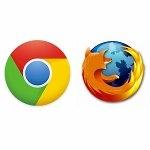 Kasting adds:
People never seem to understand why Google builds Chrome no matter how many times I try to pound it into their heads. It's very simple: the primary goal of Chrome is to make the web advance as much and as quickly as possible. It's completely irrelevant to this goal whether Chrome actually gains tons of users or whether instead the web advances because the other browser vendors step up their game and produce far better browsers. Either way the web gets better. Job done.
Makes sense, doesn't it? Google are helping the world. Kasting has more to say:
It's not hard to understand the roots of this strategy. Google succeeds (and makes money) when the web succeeds and people use it more to do everything they need to do. Because of this Chrome doesn't need to be a Microsoft Office, a direct money-maker, nor does it even need to directly feed users to Google. Just making the web more capable is enough.
By funding Firefox, Kasting explains, Google isn't worried about competition with Chrome. He says they're keeping another important browser alive:
Firefox is an important product because it can be a different product with different design decisions and serve different users well.
I think its great. Google are creating revenue streams for themselves, all the while, helping out a fellow competitor. Would we ever see Apple do this?