Hasbro sues ASUS over the Transformer name
ASUS sued by Hasbro over the use of the Transformer name.

Published Thu, Dec 22 2011 1:31 AM CST
|
Updated Tue, Nov 3 2020 12:30 PM CST
One would presume that ASUS had deal written up with Hasbro over the use of the Transformer name, but that is not the case. Hasbro have just filed a lawsuit alleging that ASUS is infringing on the Transformers trademark. What I would like to know, is a few things.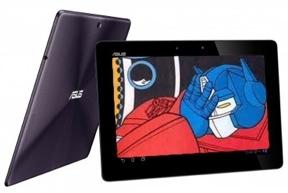 First, why did it take Hasbro this long to get onto a lawsuit, it has been nearly a year since the Transformer has been released. I think it mainly has to do with ASUS releasing the next-gen tablet, Transformer Prime. If you're not up with it, Prime comes from Optimus Prime, from Transformers.
Did ASUS step over a boundary here? Should Hasbro just feel proud that their name is making it into the technology world? Or is it just business as usual, use my name and I'll sue the hot pants off you, ASUS. I'm putting it out there, but ASUS can use my full name for their next tablet, it has a ring to it: The ASUS Anthony Garreffa tablet. I'd buy one.
Related Tags