Cost-effective Radeon HD 7900 PCB teased
Pictures of the cost-effective AMD Radeon HD 7900 PCB spotted.

Published Wed, Dec 21 2011 11:29 PM CST
|
Updated Tue, Nov 3 2020 12:30 PM CST
Most of the first batches of AMD's Radeon HD 7900-series will use the original PCB we talked of earlier today, but the first pictures of the cost-effective Radeon HD 7900 PCB have surfaced on Asian media sites. AMD add-in board partners have the ability to use this cost-effective PCB if they'd like to fine-tune their pricing.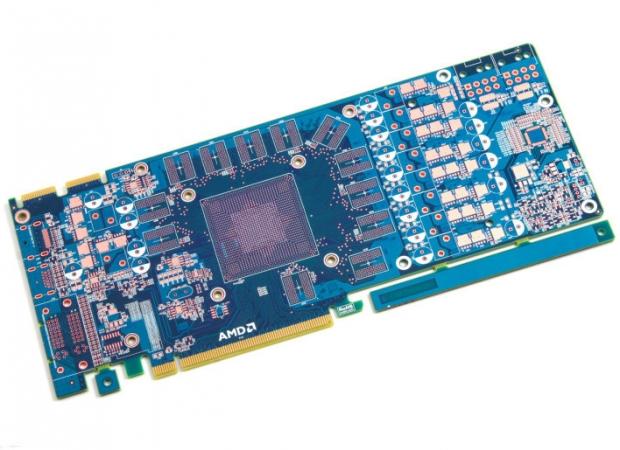 AMD is set to counter NVIDIA with some competition against their GeForce Kepler 104 (GK104) GPU. The cost-effective PCB is pictured above, with the shot above being the front of the card itself, with the two 8-pin PCIe power connectors, an 8+2 phase cost-effective analog VRM, most likely driven by a cost-effective CHIL controller, and a different display output connector loadout.
The cost-effective PCB has display outputs consisting of a two DVI, one HDMI and one full-sized DisplayPort. Partners can still use a single DVI connector, and keep their cards single-slot capable, something that would be great for HTPC, or SFF users.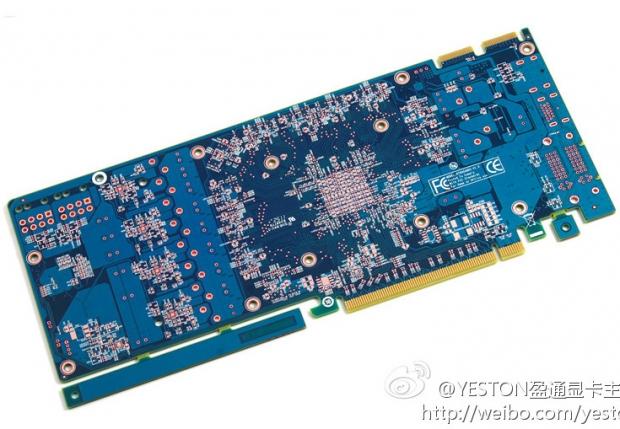 Related Tags