Spotted: AMD's Radeon's HD 7970 PCB
AMD Radeon HD 7970 PCB spotted, naked and beautiful, for your viewing pleasure.

Published Wed, Dec 21 2011 10:30 PM CST
|
Updated Tue, Nov 3 2020 12:30 PM CST
The first picture of AMD's upcoming flagship single-GPU, the Radeon HD 7970, has had its PCB spotted. It reveals that the HD 7970 has the provision for two 8-pin PCIe power connectors, but on the sample picture below, there are two 6-pin power connectors. There have been other sightings of and 8 + 6-pin PCIe connectors.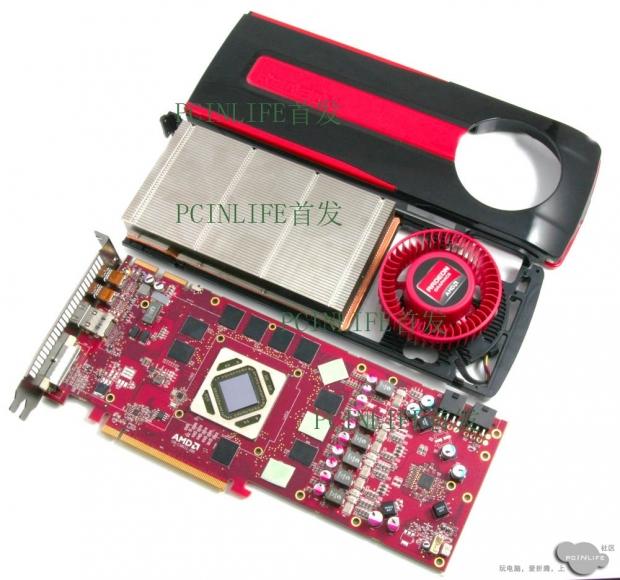 The HD 7900 single-GPU reference board uses a digital-PWM power design, and what appears to be CPL-made single-phase PWM chokes, and Volterra-made regulators. The die is orientated diagonally, with a strong brace around it to reduce and stabilize the pressure applied by the cooling assembly. There are twelve memory chips around the GPU, as this chip provides a 384-bit wide memory interface, which is set to deliver a near 50-percent higher memory bandwidth over the previous generation.
It also sports redundant BIOS, loaded into two separate EEPROM chips that can be toggled using a small 2-way switch located next to the CrossFire connectors. Display connectors include one DVI, one HDMI, and two mini-DisplayPort connectors. The picture below shows the curvy back-side of the cooling assembly. Lookin' good, AMD!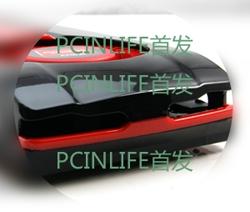 Related Tags