The [almost] best Left 4 Dead fan film
Left 4 Dead fan film is a must see.

Published Tue, Dec 20 2011 9:53 PM CST
|
Updated Tue, Nov 3 2020 12:30 PM CST
I noticed this over on Kotaku and thought I'd share it here for those of you who haven't seen it. But we have a fan film of Left 4 Dead that is actually, very well done. It has a very serious tone to it, which I enjoyed and I've love to see a few short films on this.
The video goes for just under 9 minutes, and when it hits the 6 minute mark, you'll want to come back and comment here to tell me what you thought. It definitely takes a turn that you won't expect, and I think some of you will love it, and some will hate it.
I was half and half. Enjoyed the film though, it was done very well.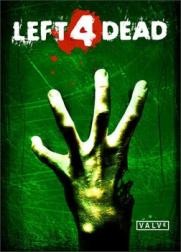 Related Tags