Battlefield 2143 hinted in an Easter Egg
Battlefield 2143 teased through an Easter Egg on Wake Island.

Published Mon, Dec 19 2011 7:24 PM CST
|
Updated Wed, Mar 10 2021 1:19 PM CST
DICE like to tease us all with Easter Eggs on their maps, especially little, vague ones that tease upcoming games. For example, DICE included some Easter Eggs back in 2006 with Battlefield 2: Euro Forces and Armored Fury map packs, which at the time hinted at "2142", way before Battlefield 2142 was officially announced.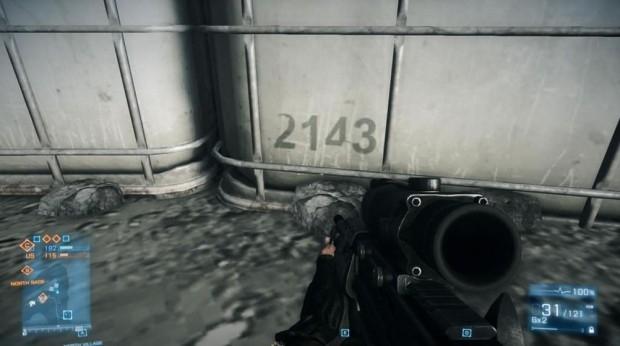 If we look at the above picture, it would seem a sequel to Battlefield 2142 is in the making. You've got to remember, that number would've been put there, it can't be randomly generated or imagined. Battlefield 2143 done on the Frostbite 2 engine would look very impressive indeed.
Related Tags