Intel to intro Core i5-2550K processor
Intel ready Core i5-2550K, set to sit between Core i5-2500K and Core i7-2600K.

Published Mon, Dec 19 2011 3:27 AM CST
|
Updated Wed, Mar 10 2021 1:19 PM CST
Intel, in it's plot to take over the CPU world, is set to release another unlocked Core i5 processor. It will arrive in the form of the Core i5-2550K and has a retail channel part number of BX80623I52550K and OEM part number CM806230121300, the Core i5-2550K was added to the MDDS database.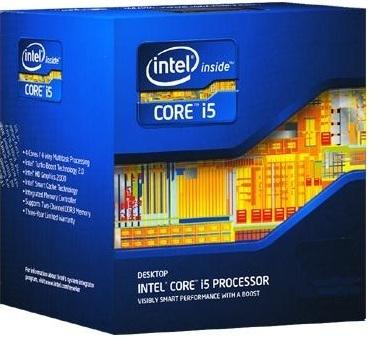 The Core i5-2550K will carry the S-spec code SR0QH. Clock speeds are unknown at this time, but CPU World expect it to be 3.40GHz. The chip will be on the LGA1155 package, feature four cores, 256KB L2 cache per core, 6MB shared L3 cache, integrated dual-channel DDR3 IMC, integrated PCI-Express 2.0 root complex and a TDP of 95W.
Related Tags