Is it a bird? Is it a plane? No, it's Microsoft co-founder Paul Allen who has plans to create a business for commercial space travel
Paul Allen, co-founder of Microsoft has a business plan, he wants to send people into space Paul All.

Published Fri, Dec 16 2011 2:26 AM CST
|
Updated Tue, Nov 3 2020 12:30 PM CST
Space Travel. Microsoft. Skynet. The steps are there, and we're hitting them at a nice pace. Microsoft co-founder Paul Allen has announced new plans to create a business for commercial space travel. It should take roughly five years to develop.
With the U.S. government slicing space flight, Allen has sensed a gap in the market for investment. Yesterday, Allen showcased designs for a new craft that would eventually have the ability of taking human passengers into the vast space that is, well, space.
Allen has previously funded spaceflight, as he was behind SpaceShipOne, which was the first manned private journey. Stratolaunch System are the ones behind the building of the new craft, which is a company founded by Paul Allen.
Paul Allen spoke at a press event in Seattle, saying:
I have long dreamed about taking the next big step in private space flight after the success of SpaceShipOne - to offer a flexible, orbital space delivery system.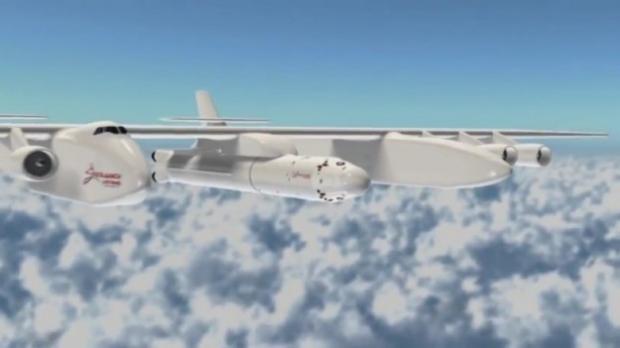 Specs. Let's talk specs. The craft is huge, with a wingspan of 385 feet. It will use no less than six Boeing 747 engines and can fly 1,300 miles before it needs to be refuelled. The runway will need to be 12,000 feet long to allow the craft to gain enough speed for takeoff.
I know what my 2020 Christmas present will be, obviously.
Related Tags