Nokia employee says young people are "pretty much fed up with iPhones", disses Android, too
Nokia employee thinks Android, iPhone are on their way out.

Published Wed, Dec 14 2011 11:43 PM CST
|
Updated Tue, Nov 3 2020 12:30 PM CST
Ah, Nokia. Your days of being the king of the mountain are behind you, for now. Nokia's director of Portfolio, Product Marketing & Sales, Niels Munksgaard, has come out and said in an interview that young people are baffled by Android and are fed-up with iPhone's.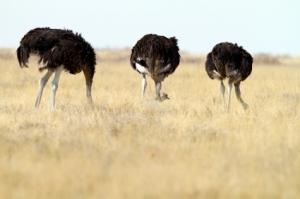 Here's a direct quote:
What we see is that youth are pretty much fed up with iPhones. Everyone has the iPhone," he said. "Also, many are not happy with the complexity of Android and the lack of security. So we do increasing see that the youth that wants to be on the cutting edge and try something new are turning to the Windows phone platform.
Really, Niels? Really? Until every man, woman, child and dog has a Nokia phone, I wouldn't be making bold claims like that. I see more people on the street with iPhone's then any other phone. I recently took my daughter to the Magic Cave here in South Australia to see Santa (where she cried in her photos, yay!) and I counted close to 20 mum's. 19 of them had iPhone variants, 1 of them had a pre-paid-looking Nokia of some sort.
What about you? What are you rocking in that pocket of yours? Apple? Google? Microsoft? What OS and brand of smartphone do you see more of?
Related Tags