Diablo III's opening cinematic has been released
Blizzard released Diablo III opening cinematic, excitement building...

Published Tue, Dec 13 2011 3:42 AM CST
|
Updated Tue, Nov 3 2020 12:30 PM CST
Blizzard have thrusted upon the salivating fans of Diablo, the "opening cinematic" for Diablo III. The trailer first teased the world over the weekend at the Spike Video Game Awards. The cinematic is quite amazing, with some very impressive animation and 3D work. Check it out below:
Diablo III marks a change for the RTS game, with nearly 12 years since the previous game, it has been a very long wait. A central auction house is set to really change things up, where users can use real-world money to buy in-game objects and vica versa. "Gold farming" will no longer take place.
It will even the game out, but also create imbalance. Some users could just buy all the good stuff, with real-world money... where others could make a living off of the game by selling goods through the auction house. Whatever happens, I will be there and I'm sure many of you will be, too.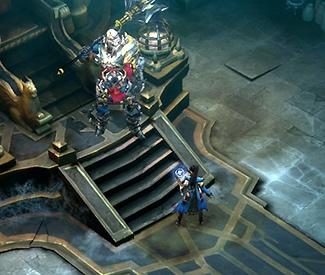 Related Tags