Apple now able to sell the iPhone 4S in China
China will receive the iPhone 4S before the end of 2011.

Published Mon, Dec 12 2011 12:23 AM CST
|
Updated Tue, Nov 3 2020 12:30 PM CST
Considering the phone is built in China, one would think it would be one of the first places to hit retail shelves. But, it has only just been in the last 48 hours that Apple have gotten the long-awaited permit to begin selling their latest and greatest iPhone 4S in China.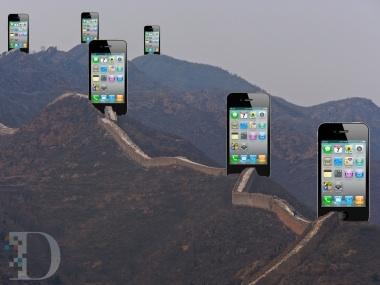 According to M.I.C. Gadget, China's Ministry of Industry and Information Technology (MIIT) on Monday issued the needed paperwork for the iPhone 4S. After which, China Unicom (I initially read that as China Unicorn... the latter sounds better) hopes to have the iPhone 4S available before the end of the year.
China Unicom has been waiting for the approval for quite some time and have had their trigger finger on the launch button for a while now, and have just been waiting for this final tick of approval. China Unicom exec Yu Yingtao told Sina.com last month:
We will start sales once we get the certificate from the Ministry of Industry and Information Technology. It's not up to us. We've already done all of our preparations; we're just waiting on the permit.
Related Tags