Toshiba release my Christmas present, Toshiba 55X3 4K 3DTV, launches December 10 in Japan, glasses-free 3D
Toshiba to release 4K 3DTV, the 55X3, on December 10 in Japan.

Published Thu, Dec 8 2011 3:33 AM CST
|
Updated Wed, Mar 10 2021 1:19 PM CST
Toshiba are set to launch their 55-inch, 4K resolution 3DTV in Japan. The 55X3 will cost 900,000 yen (or $11,578 US) on December 10th. There's no current North American shipping date, so you can get a mop for your drool while I prep the next bit to this news.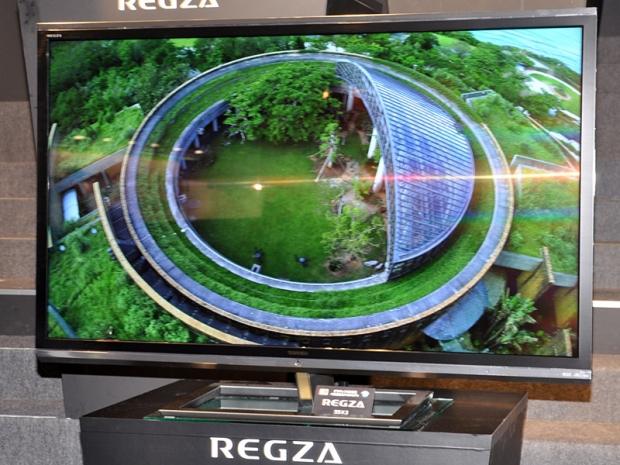 Back? Ok good. The 55X3 is super-high res, 4K resolution and autostereoscopic (glasses-free) 3D that adjusts for its viewers' location based on face tracking technology, although the resolution drops to 1280x720, which is quite pathetic considering the screen's native res.
Power consumption is quite high, at 410W and just 0.12W when in standby mode. The beast weighs in at 30kg.
Related Tags